Transport
Here you will find information on Newington's private bus services and the STA operated government services
Getting to Newington is easy!
By now, most of you will have worked out a 'game plan' for getting to school each day, but if you're still a bit unsure then please visit our Transport Insite for full information on the myriad of ways to arrive at Stanmore.
Here you will find information on Newington's private bus services and the STA operated government services, as well as information on obtaining a Student Travel Pass for 2017. For more information please contact Ms Cate Lukins by phone at (02) 9568 9309 or by email at clukins@newington.nsw.edu.au.
Kindly note that if you intend to use the Newington College private bus services, you must purchase your pass by Friday 16 December, 2016 via the Transport Insite.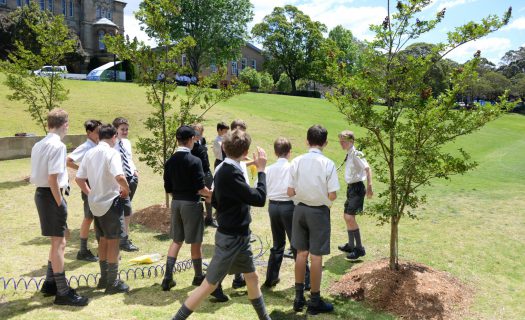 Free Government Travel
To apply and download your Opal card application form please go to the Government Transport section on the SPACES Transport page or click on this link: https://apps.transport.nsw.gov.au/ssts/
Complete the application form and forward via post to Ms Cate Lukins at Newington College 200 Stanmore Road Stanmore, or send internally via Wyvern or Lindfield Preps no later than Wednesday 16 November. Alternatively you may hand in your form at the Parent Information Evening on Monday 21 November.
New Opal cards will posted to your home address. Most School Opal cards should be received in the first two weeks of term one 2017.
School students will need to always carry their School Opal card and tap on and off every trip.
A grace period applies at the start of each new school year, where school students who have been approved for SSTS travel can travel without a valid pass while new passes are being issued.  Students must be in full school uniform to travel in this grace period without an Opal card.