Experience Year 7 Day
As part of Newington College's Transition Program, all boys entering Year 7 are invited to attend the school for our 'Experience Year 7 Day'
Please notify the Admissions Department on 9568 9337 only if your son will not be attending.
As part of Newington College's Transition Program, all boys entering Year 7 are invited to attend 'Experience Year 7 Day' on Friday 9 December.
Over the last few years we have had excellent feedback from both boys and parents following this day. We are hopeful that boys who do not presently attend our Preparatory Schools will be able to gain leave for this day.
Currently, more than 90% of our prospective students attend.
General Organisation for the Day
8:30 – 8:45 AM – Assemble outside Centenary Hall
8:45 -10:30 AM – Meet your Mentor
10:30 -11:00 AM – Morning Tea
11:00 -12:30 PM – Sport Trials
12:30 PM – End of the day (please meet your son outside Centenary Hall)
Please Bring the Following:
Pen or Pencil
Book for writing
Morning tea and a bottle of water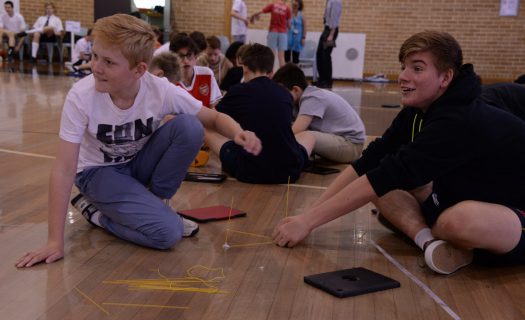 Clothes and Transport
Boys should wear neat, smart casual clothes, suited to participating in their chosen sport. Sporting gear for sports such as cricket will be provided, but boys may bring any equipment they deem necessary (eg tennis rackets, swimwear, goggles and towel). Obviously, boys will need to change into their swimwear to participate in Water Polo Trials.
If boys are likely to be travelling to Newington by public transport in Year 7, then this day may well be a good opportunity for parents to accompany them on a 'dry run'. Please do not hesitate to contact Ms Cate Lukins on 9568 9333 or by email if you have any transport questions.