Vocational Pathways
There are a range of options for boys who wish to complete Year 11 and 12 and achieve a Higher School Certificate, but are not looking to progress to University.
These options can allow boys to study a broad range of traditional subjects alongside ones focused on their areas of interest in the years after school.
These subjects will often rely on internal or competency-based assessment, and not require students to sit an external HSC examination.
A typical pattern of study for a student seeking a HSC but not wanting to qualify for an ATAR may include: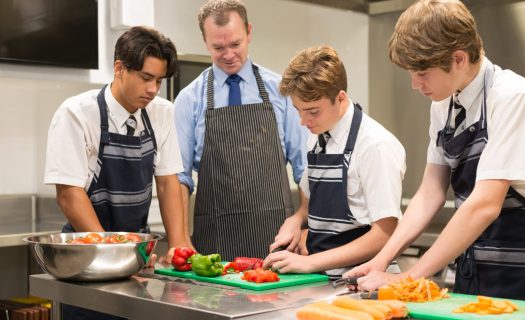 What are vocational education courses?
Vocational courses allow students to balance their goals beyond school and achieving a HSC qualification. They are:
Designed to meet industry training needs
Supported by industry in curriculum design and course delivery
Derived from national training standards
Based on national training curriculum
Written and assessed in competency-based terms
Designed to provide clearly defined pathways through to the workplace
Accredited by both the Board of Studies and ASQA (dual accreditation).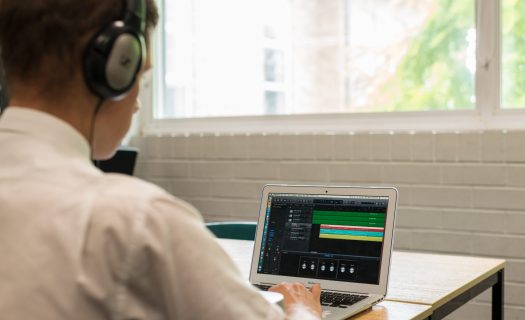 How are VET Courses Assessed?
VET courses are competency based. In a competency-based course, assessment of competencies is standards referenced. This means that a student's performance is judged against a prescribed standard, not against the performance of other students.
The purpose of assessment is to judge competence on the basic of performance against the performance criteria set down in the course. A student is judged either 'competent' or 'not yet competent'.
For HSC purposes, VET Industry Curriculum Framework courses may also be examined in a similar way to other HSC subjects with a formal HSC examination.
What does dual accreditation mean?

This means the course is accredited by the Board of Studies for HSC purposes and by ASQA (Australian Skills Quality Authority) for industry purposes. Because VET HSC courses are based on national training standards, once completed, a vocational qualification is recognised across Australia. Subjects studied in their VET courses may give students credit when attempting other courses at a later date – this is called' credit transfer'. VET courses may also give students credit transfer when attempting an apprenticeship or a traineeship.
What does ASQA do?

ASQA (the Australian Skills Quality Authority) accredits industry training courses and course providers. ASQA accredited courses are competency-based and meet training needs and standards determined by industry.
What credentials do students receive for successfully completing a vocational course?

Students successfully completing a 2 Unit, two year course receive a Certificate issued by the Board of Studies under authorisation from ASQA. Statements of Attainment are awarded to students who successfully complete only some modules within a course, but do not successfully complete the whole course.
Do vocational courses contribute towards the HSC and the ATAR?

All VET courses count towards the HSC and can lead to a nationally recognised qualification from TAFE NSW or the Board of Studies. Some VET courses developed by the Board of Studies under the Industry Curriculum Framework (ICF) scheme also contribute toward the ATAR. These ICF courses are classified as Category B subjects and only two units (one subject) of these may be used in the calculation of the ATAR.
Work Placement
Work placement is a feature of HSC Industry Curriculum Framework courses. Work placement involves students participating in structured training programs at workplaces.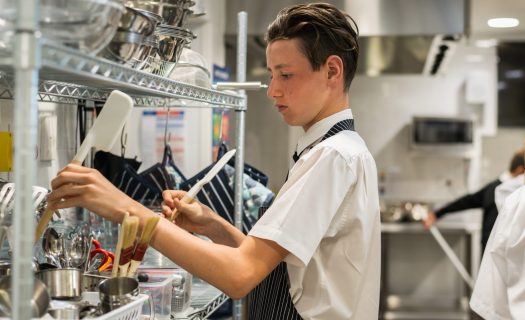 Learning in the workplace enables students to
Progress towards achievement of industry competencies
Develop appropriate attitudes to work
Learn a range of behaviours appropriate to industry
Practise skills acquired from the job in a classroom
Develop additional skills
Work placement requirements for internal courses
Business Services
Construction
Financial Services
All 70 hours minimum. 35 hours will be conducted in school time whilst 35 will be completed during school holiday time.
Hospitality -70 hours minimum, 35 hours completed in house outside normal school hours whilst 35 external completed during school time
Newington works closely with a school business community partnership broker, Southern Sydney Business Education Network (www.ssben.com.au) to deliver a Structured Workplace Learning Programme to assist the boys with meeting their work placement requirements.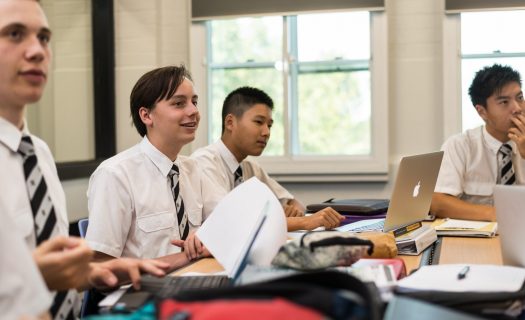 University Recognition
A number of universities have agreed to consider recognition of VET HSC course achievements. This is under review and for more information you should check with the individual TAFE College where the course is offered. Sydney Institute TAFE has information on credit transfer and Articulation from TAFE NSW to Universities.
VET in Schools information can be found at: