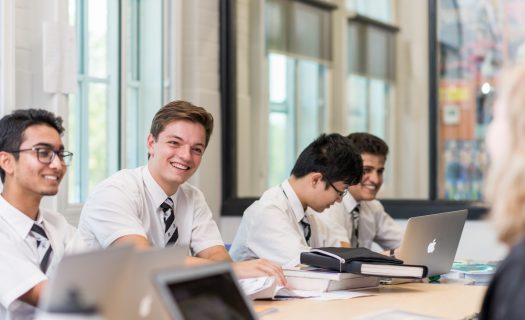 Senior study
Newington College offers the Higher School Certificate (HSC), International Baccalaureate Diploma Programme (IB) and Vocational Education and Training (VET) pathways.
Overview
Progressing into the senior years of schooling is an exciting time, irrespective of whether that involves moving towards the Higher School Certificate, the IB Diploma or a vocational qualification. 
To make good decisions, students should:
Choose a pattern of study that will open up opportunities during their last years at school and beyond;
Talk to mentors, Head of House and Heads of Departments;
Speak to the Careers Office and go to the Careers Expo;
Consider subjects provided through external and online educational providers.
Students should choose courses and subjects that provide as many opportunities as possible after school. That means different things for different people. It's not only about what grades or marks are needed, but also possible prerequisites for further study or courses.
Students who study the things they like, not the subjects that they are 'supposed' to do, achieve better in the long term. They should also play to their strengths. Consider these in choosing courses or subjects.