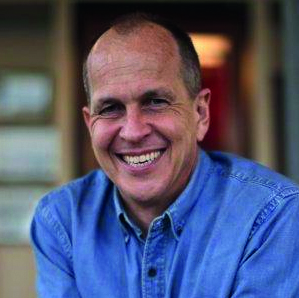 Professor Peter Greste
Last year saw a record number of journalists imprisoned around the world, the vast majority of them on "anti-state" charges like sedition or terrorism. Peter Greste is someone who personally understands what that is like, but also what it means. He looks at the way journalism has come under attack from all sides in the War on Terror, and the devastating impact it has had – and continues to have – on the quality reporting so essential to a functioning democracy.
Peter Greste spent two decades reporting from the front lines in some of the world's most dangerous countries before making headlines himself after his own incarceration in an Egyptian prison. Charged with terrorism and threatening national security, and enduring a sham trial, solitary confinement and detention, Greste became a victim of what he describes as the new global war on journalism.
Peter began his career as a foreign correspondent, covering the war in Yugoslavia and South Africa's first democratic election before being appointed as the BBC's Afghanistan correspondent in 1995. From 1998 until 2003 he covered Latin America with a detour back to Afghanistan where he was a part of the BBC team that was the first into the newly captured Kabul. Paradoxically, he is best known for his non-reporting from Egypt after he was arrested in 2013 and battled through a trial widely condemned as a travesty of justice. He was released after 400 days behind bars, and since then has become a devoted advocate for press freedom – a campaign that has earned him a series of awards including the Royal Television Society's Judges Award, a Walkley Award, the International Association of Press Club's Freedom of Speech Award and the Australian Human Rights Medal. Peter's book The First Casualty (2017) is part memoir, part history about the threats to modern journalism and the fraught quest – and desperate need – for truth in the age of terrorism. Most recently, Peter has become the UNESCO Chair of Journalism and Communications at the University of Queensland.
WHEN: Wednesday, 16 May 2018, 6:30 PM
WHERE: Old Boys Lecture Theatre, Newington College
COST: Free of charge
CONTACT: Newington College Reception on 02 9568 9333 or contact@newington.nsw.edu.au to reserve your place