Living with Uncertainty – What we can learn from refugees
With Naomi Steer, Director of Australia for UNHCR
Postponed
Due to Covid-19, this event has been postponed.
We hope to reschedule as soon as possible.
In the meantime, sign up to our mailing list to keep up to date with our events.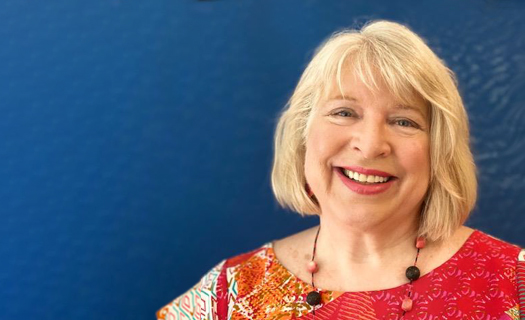 The Covid Crisis has brought new challenges to all our lives but also I hope a greater sense of shared humanity. I want to share with you some of the stories and insights  from  refugees I have met  in my 20 year  career with UNHCR who have inspired me by their resilience, strength and kindness.
Naomi is the founding National Director of Australia for UNHCR established in 2000, which raises funds for the international humanitarian programs of the United Nations Refugee Agency. From a small start-up of one person, Naomi has helped grow A4UNHCR from one of the top ten private sector contributors to UNHCR globally ahead of many governments and foundations. Its mission is to provide a better future for the world's 70.8 million displaced people by funding emergency relief like food, water, shelter and longer term support such as education and livelihoods. With over 80% of all refugees women and children this is a key focus for A4UNHCR's support.
In her role Naomi has travelled to many refugee situations and conflict zones including Afghanistan, Sri Lanka, East Timor, Chad, Somalia and the DRC to report back on UNHCR's operations and to tell the stories of the many refugees and displaced people she meets. She is currently Co-Chair of UNHCR's Global Partnership Council.
Naomi is a former diplomat with the Department of Foreign Affairs and Trade with postings to the United Nations in New York and India. She has held a number of senior leadership positions in the trade union movement including with the Media Arts and Entertainment Alliance and Unions NSW. She helped set up the first Superannuation fund for Actors – JEST and has continued her involvement in superannuation as a Trustee Director over many years. Since 2012 Naomi has been a Trustee and Board member of Aware Super.
She has a BA (Hons – Political Science) and an LLB from the UNSW, is a graduate of the Harvard University Executive program and has a MSc in Security, Conflict and Development Studies from Leicester University .
WHEN: POSTPONED
WHERE: Old Boys Lecture Theatre, Newington College
COST: Free