ELC Fees
All you need to know about our billing and payment process.
Early Learning Centre Fees
Newington ELC is owned and operated by the Council of Newington College (trading as "Newington College").  Newington College is a not-for-profit entity. Any surplus funds from operations are not distributed but are turned back into the operation of the College.
The following notes describe the fees of the Newington ELC:
Daily Fee
The fee for attendance at the Newington ELC in 2020 is $146 per day. The daily fee will include a supply of morning tea and afternoon tea, but not lunch.
A late pickup fee will be charged if a student leaves the ELC after 6pm.
Pick-up Time Fee
| | |
| --- | --- |
| Pre 6pm | Nil |
| 6.04pm | $20 |
| 6.06pm | $40 |
| 6.09pm | $40 |
| 6.13pm | $60 |
Although it is anticipated that the cost of most events and other activities will be covered by the fee, there may be events or activities such as excursions or incursions or school photographs where there is likely to be an additional charge. Rarely, if ever, will an event be charged if permission hasn't been first sought from parents.
Fees will be invoiced weekly in arrears. An online payment gateway will make the payment of fees very convenient. Please note the ELC or the College's Finance Department cannot process payments over the phone, nor will it accept cash payments, American Express or Diner's Club cards.
A late fee may be charged if fees are long overdue. A student's enrolment may be discontinued if fees remain unpaid.
Similarly, a student will not be allowed to participate in a non-compulsory ELC event (such as an excursion) unless fees have been paid up to date. 
While it is expected that there will be no change to the fees during the course of the year, Newington College reserves the right to make alterations, in the event of unforeseen substantial changes in costs.
Goods and Services Tax (GST)
Educational expenses, including child care fees, are generally exempt from GST. In fact, child care is what is known as a GST-Free supply, and therefore carers do not charge or collect GST. However, the Newington ELC reserves the right to charge GST for goods and services provided where exemptions do not apply.
Child Care Subsidy (CCS)
The Child Care Subsidy (CCS) is a payment from the Australian Government to ensure that Australian families are able to access affordable, flexible and high-quality childcare. The CCS is generally paid directly to service providers to be passed on to families. The level of subsidy a family receives will depend on the service type, family income and an activity test of both parents.
Some basic requirements must be satisfied for an individual to be eligible to receive the CCS for a child. These include:
The age of the child (must be 13 or under and not attending secondary school)
The child meeting immunisation requirements
The individual, or their partner, meeting the residency requirements.
All families must complete an activity statement with MyGov to identify their CCS eligibility. Please click here to complete the activity statement.
For more information on this process, visit education.gov.au/childcare. Click here to view a fact sheet about the Commonwealth Child Care Subsidy. Click here to download the Child Care Package brochure.
Administration
Our ELC is operating a database system called Xplor. This system keeps a record of your family's information, allows you to sign in and out via the iPad at Reception, maintains your child's attendance and is the source of generating your weekly fee statement. As such, it is imperative you are successfully set-up in Xplor with a secure password. If your child is charged a fee due to late pick up or additional purchases such as school photos, it is managed through Xplor and our Finance department. Xplor is compliant with Government registration (My Gov) and provides a transparent view of transactions and the Childcare Subsidy calculated. Xplor will be set up once the ELC school year commences (when you will be sent a username and password).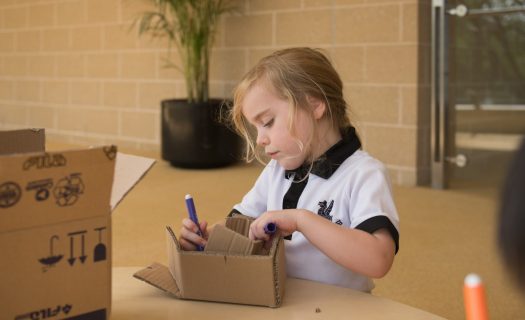 Making a payment
Fees at Newington ELC will be collected using a payment gateway called PayPal. Many families will be familiar with PayPal as it is a secure gateway used by numerous companies including eBay. Once your log in details are set up, you will be able to set up your payment details. Please click here for instructions on how to set-up your PayPal account for the Newington ELC. Please note that the PayPal account used for payment of your ELC fees will need to be set up in the name of the person who is noted as the Primary Carer in Xplor.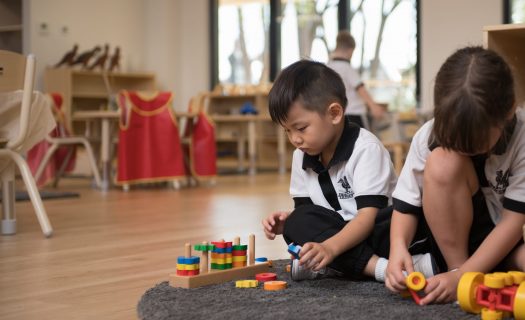 Enquiries
Enquiries regarding fees or accounts should be directed to the College's Finance Department on 02 9568 9333.