Founders Society
The Founders Society was established to recognise, honour and cherish those who have remembered the College in their Will.
In addition to acknowledging those who have remembered the College in their Will, the Founders Society also seeks to recognise the pivotal role that they play in securing the future of Newington. It is such a powerful message to younger generations that their future is being secured by those that are reaching out beyond their lifetime. We hope you will consider joining them.
On 18 May 2010, the Newington College Foundation with the support of the College Council and the Headmaster, launched the Founders Society. The picture of Newington's founder, Rev John Manton was chosen as the symbol for the Society.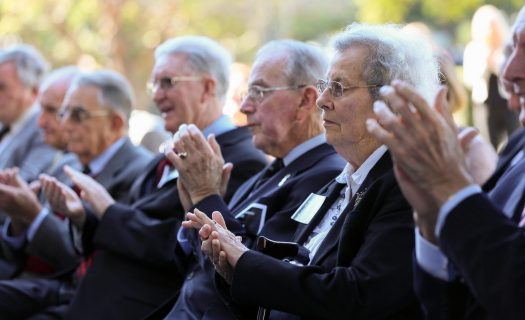 Society Members
Membership of the Founders Society is warmly extended to anyone who makes a Bequest to the College
If you have included Newington in your Will and you are not a member of the Founders Society, we encourage you to let us know, so we can recognise your philanthropy during your lifetime
We currently have some 120 Members and they are our best advertisement for the College's Bequest Program
Being a Member of the Founders Society is important as it inspires others to do likewise.
Founders Society Lunch
Members of the Founders Society are officially welcomed at the Annual Founders Society Lunch. If you are interested in leaving a Bequest to Newington, you are most welcome to join us at the lunch and find out first hand, what the Founders Society is about.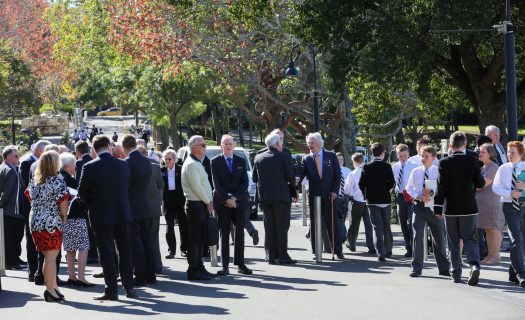 Membership Benefits
New Members are presented with a Membership Certificate, a gold lapel pin and a 'This is Your Life' biography prepared by the College Archivist at the Founders Society Lunch
For Old Boys, the biography relives their days at Newington and notes their achievements beyond the College Gates
For other Newington Community members, the biography outlines their relationship with Newington and charts their family connection
The Founders Society encourages support of the College Endowment Fund by the whole Newington Community
The Founders Society honours and seeks to perpetuate the distinguished tradition of giving at Newington
Leave a Bequest
If you would like more information about the Founders Society or to find out more about how to leave a bequest to the College, please contact the Office of Community and Development on 02 9568 9540.