All-Round Achievement Scholarships
Halse Rogers Scholarship & Jim Millner (ON 1937) Scholarship
Halse Rogers Scholarships
A Halse Rogers Scholarship (academic or means tested) is aimed at genuine all-rounders, in line with Newington's belief in a balanced education.
These scholarships are named after Sir Percival Halse Rogers, the Dux of Newington College in 1900 and Newington's first Rhodes Scholar and only the second in NSW.
Our Benefactors
Funds for the Halse Rogers All-Rounder Scholarships have come from the accumulation of a number of family named donations over the years. This includes the following benefactors – R Dyson, T Huff Johnston, M Hansen, P Lynch, D G F Hall, J D Cull, B Potts, A L Rigby, J A Somerville, G R Short, C J Prescott, E Grainger, W R Hyles, R T Baker, D M Bland, Rev M A Holliday, S Waterhouse, P de G Ellis, W P Crosby and B Broadhead.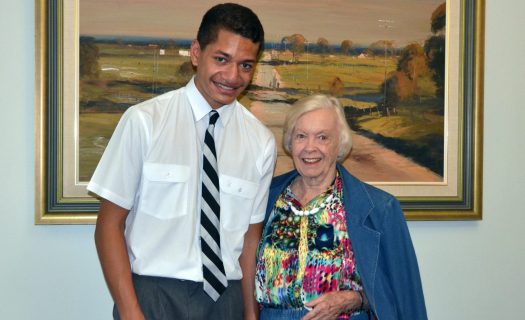 Jim Millner Scholarship
This 100% funded Scholarship is awarded to a Year 7 boy who meets the criteria of the Halse Rogers All Round Achievement Scholarship and is subject to a means test.
The Scholarship has been fully funded by a generous donation of Mrs Jean Millner in honour of her late husband and Newington Old Boy Jim Millner (ON 1937). Jean Millner is a valued and honoured member of the MOONs (Mothers of Old Newingtonians).
About Jim Millner
Jim Millner was a student at Newington College from 1933–1937 and was one of three brothers to attend Newington. His father, Thomas George (Tom) Millner (ON 1903), had entered the College in 1898 and served in WW1. In 1936, the now Col T G Millner funded the College's Memorial Drive in memory of those Old Boys that paid the ultimate sacrifice in WW1. He also funded the Millner Gates in memory of his late father as well as six sections of the sandstone wall facing Stanmore Road.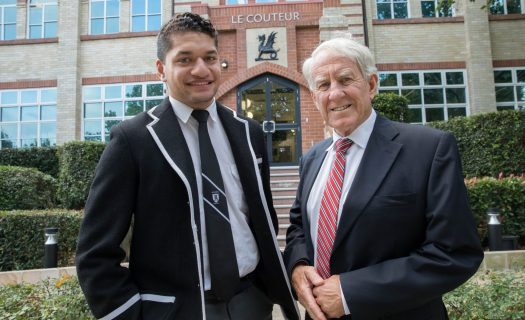 Jim's Contribution to Society
Jim was a pharmacist and joined W H Soul Pattinson as an apprentice. He went on to be Chairman of the company and apart from War Service, devoted his entire adult life to building the company to the success it is today. He also served 22 years as a valued member of the Newington College Council.
During the Second World War Jim was a prisoner at Changi, then at Sandakan and Kuching in Borneo. Despite the horrific conditions, he used his pharmacy training to help his fellow prisoners with their many medical problems when army doctors were not available.
Jim Millner's life was one of service and we thank his widow Jean and the Millner Family for establishing this Scholarship in his honour so that a succession of deserving boys will have the opportunity of a Newington education.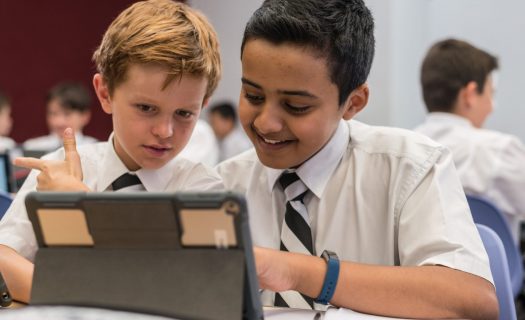 Make a Gift today
To find out more about making a Gift or to find out more information please contact the Office of Community and Development:
development@newington.nsw.edu.au
(02) 9568 9338