Boarding Scholarships
Eileen M Johnson Boarding Scholarship - Rev James Phillips Boarding Scholarship
Eileen M Johnson Boarding Scholarship
The Eileen M Johnson Boarding Scholarship was established by an Old Boy in memory of his late mother. This Old Boy went on to be a successful businessman and a leader in his industry.
His family was based in regional NSW and it was his mother who was keen to see her son well educated. After seeing first-hand the leadership and accomplishments of Old Newingtonians in their regional area, she insisted her son attend Newington as a boarder.
The Eileen M Johnson Boarding means tested Scholarship extends for every year of the recipient's secondary education, subject to the boy achieving satisfactory standards and acceptable outcomes during each year the Scholarship is awarded.
Covering 100 per cent of Scholarship Fees
Due to the extraordinary generosity of this Old Boy and his continuing ongoing support since the Scholarship was established in the 1990s, the Eileen M Johnson Boarding Scholarship covers the full Boarding fees for a regional student entering the school as a boarder. It can be any level across Year 7–12 and is means test. The College's tuition fees are still payable.
Rev James Phillips Boarding Scholarship
Arthur Phillips bequeathed a sum in perpetuity in memory of his father, to fund means tested scholarships for sons of Methodist Ministers, Ministers of other Denominations or of Old Boys to attend the College as boarders.
The Rev James Phillips Boarding Scholarship is named after the Reverend James Phillips following a bequest by his son, Arthur James (Sandy) Phillips.
Arthur Phillips was at Newington in the late 1880s, graduating in 1887. After leaving Newington he maintained close links with the College as President of the Old Newingtonians' Union in 1910 and later a member of the College Council. His younger brother Frederick (also Sandy) attended Newington from 1894–1898 and became the second Australian born Headmaster of Sydney Grammar School.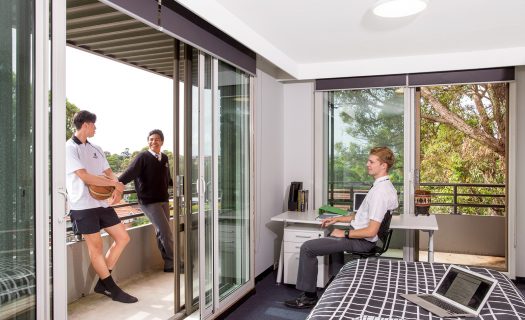 Make a Gift today
To find out more about making a Gift or to find out more information please contact the Office of Community and Development:
development@newington.nsw.edu.au
(02) 9568 9338