Phillip Davis OAM Mathematics Scholarship
Phillip Davis OAM Mathematics Scholarship
Phillip Davis OAM Mathematics Scholarship
The Phillip Davis OAM Mathematics Scholarship Fund was established in 2014 and is named in honour of Mr Phillip Davis OAM to acknowledge his 90th birthday in that year and his 65 years of service to Newington in 2016.
The Scholarship was launched at the Founders Society Day Lunch on 16 May 2014. The Founders Society is the College's Bequest Program and Phil Davis was honoured to be the Co-Patron. Phil Davis had generously included in his will a substantial percentage of his Estate to be gifted to this means tested scholarship as he is keen to provide an enduring legacy to Mathematics for generations to come.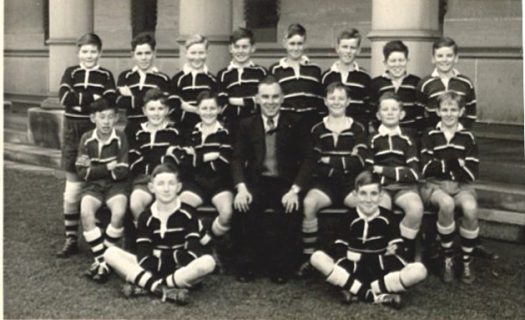 Service to the School
Mr Phillip Davis OAM served as a member of the College's staff for fifty years, making him the third longest serving staff member in the College's history, and remains an active member of the Newington Community.
He taught Mathematics and other subjects from 1951 to 1993 and continued in administrative roles until his formal retirement in 2000. He is remembered by generations of Newington students as a highly effective and much loved teacher who strove to make Mathematics fun as well as useful.
Phil started as an Officer in the College's Cadet Unit in 1953 and served as Officer Commanding from 1954 to 1963, leading a succession of innovations and improvements. He served as a Housemaster and Chairman of the Common Room and in innumerable other roles. He coached cricket and rugby teams over many years and served in a variety of roles with the Athletic Association of the Great Public Schools of NSW for thirty years.
Following his retirement, Phil has continued to serve the College in a voluntary capacity, working with other retired Staff and Old Boys in the College Archives. He is an Honorary Member of the Staff Common Room as well as being a Founding Member and Co-Patron of the Founders Society.
The Phillip Davis OAM Mathematics Scholarship Fund will not be funded entirely by Mr Davis' bequest and is now actively fundraising to build the Fund. If you would like to honour this great man in Newington's history you can Donate Here.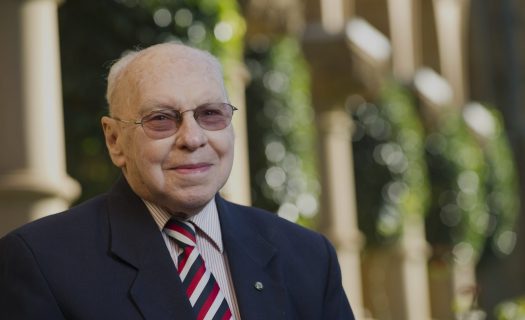 Davis Mathematics Scholarship
To honour Mr Davis during his lifetime a very generous Old Boy pledged a substantial gift that was matched by the College, to enable six boys over the next six years a full Davis Mathematics scholarship for Years 11 and 12. The first boy was awarded this scholarship in 2016.
Newington College sincerely thanks this generous Old Boy for his ongoing support in deciding to honour Phil Davis in this most tangible way.
When fully funded The Phillip Davis OAM Mathematics Scholarship will be a Scholarship for a Year 7 boy of promise in Mathematics to have the opportunity of a Newington education irrespective of his family's means. The scholarship will cover all normal tuition at Newington College from the point of entry until Year 12 has been completed.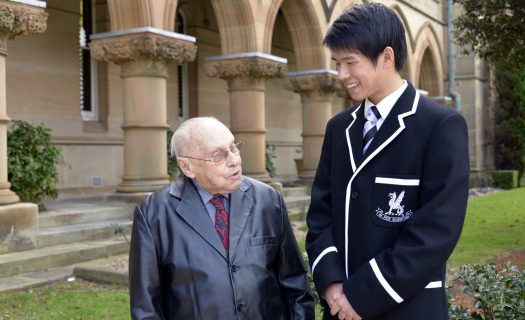 Scholarships changing lives
Inaugural recipient Richard Zhang (ON 2017) reflects on the opportunity he was given as a Phillip Davis OAM Mathematics Scholarship student.
" I can attest to the importance and success of the bursaries not only in my own Newington life, but also in the lives of each and every one of the other bursary boys ." Read more
Make a Gift today
To find out more about making a Gift or to find out more information please contact the Office of Community and Development:
development@newington.nsw.edu.au
(02) 9568 9338