The Mulford Scholarship
Dr David Mulford - Headmaster (2009-2018)
The Legacy of Leadership
Newington's Headmaster Dr David Mulford retires in 2018 after leading the College for 10 of its most successful years ever. As a driving force behind the renewal of the College, he is leaving magnificent legacies – physical, educational and pastoral – that will serve the sons of Newington for many generations.
However, it is the legacy of 'Diversity' for which David most wants to be remembered and it is therefore fitting that he has generously allowed his name to be applied to the College's latest Endowment Fund Scholarship – The Mulford Scholarship.
Celebrating Diversity
The Mulford Scholarship will be one of the 100 Scholarships of the College's Endowment Fund and will offer, forever, the chance of a Newington education to boys of promise who otherwise would not have such opportunity.
Criteria
The Headmasters suggested criteria for the Mulford Scholarship is
Parent background must be means tested ( from a poor socio economic mix )
Outstanding citizenship and character traits
Leadership potential ( positive influence on others )
Someone willing to be an excellent  contributor ( at whatever level and to any of the many school offerings )
Good track record of effort and a good attitude with their studies ( does not need to be a high flyer -the effort / attitude rating is the key – they must be a positive influence on other boys  )
Someone who would benefit from our type of education and enhances the Newington ethos
It is NOT for sport, academic or any other narrow focus.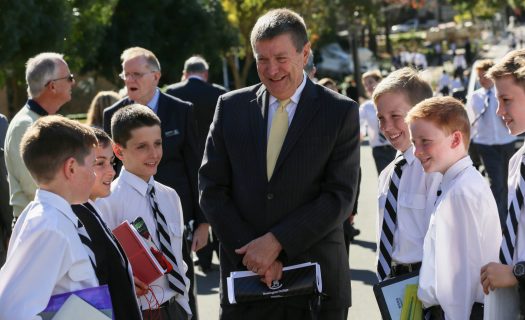 Make a Gift today
To find out more about making a Gift or to find out more information please contact the Office of Community and Development:
development@newington.nsw.edu.au
(02) 9568 9338