Music Scholarships
Robert Walter Storr Scholarship - Joan Meats Pipe / Organ Scholarship
Robert Walter Storr Scholarship
The Robert Walter Storr Music Scholarship was established in the early 1990s following a substantial bequest received from the Estate of the Late Robert Walter Storr (ON 1938).
The Robert Walter Storr Scholarship, typifies the spirit of philanthropic generosity at Newington that is now sustained by our Founders Society members and current Donors. The College is grateful for their ongoing support.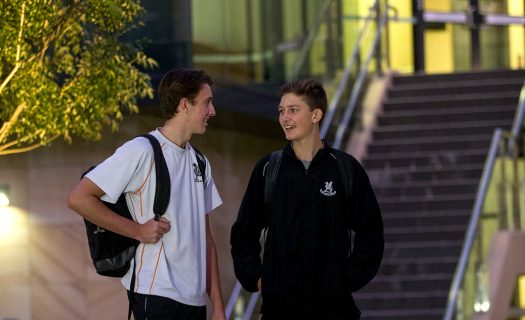 About Robert Walter Storr
Robert (Bob) Storr spent two years at Newington as a Boarder, completing the Intermediate Certificate in 1936. Subsequently, he joined the Commonwealth Bank of Australia, was later posted to New Guinea and then Bank Negara in Malaysia.
He returned to Australia in 1956 to work in the Australian foreign division of the Commonwealth Bank, later joining the International Monetary Fund travelling to Indonesia to help establish their banking structure.
Robert was the first Commonwealth Bank Manager appointed in Singapore and on his retirement, continued to work in Singapore as a consultant.
He was a keen investor and an astute businessman. Recognising the opportunities created by his education at Newington, his bequest established a fund to provide scholarships for boys from Indonesia, Malaysia or Singapore with music aspirations but who, through circumstances beyond their means, would be unable to attend Newington.
Storr Scholars
1994 – 1995 Simon Lim (Dec'd), Shou Loong Yong
1996 – 1997 Andrew Sanusi, Hock Chuan Tan
1998 – 1999 Nichol Choo
1999 – 2003 Darrell Teo
2001 – 2002 Davane Ong
2003 – 2004 not awarded
2005 – 2006 Mark Zhirong Chang, Amadeus Davito Kohar
2007 – 2009 not awarded
2010 – 2012 Dityo Bramantyo
2013 – 2015 Stefanus Tumangger, Alvin Song
2016 – 2018 Rohan Wong
2019 – 2020 Ke-Jin Yee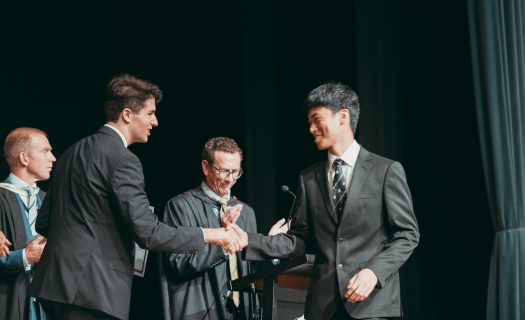 One Boy's Journey
Rohen Wong (ON 2018), a cellist from Malaysia, came to Newington in 2016 as a Year 10 student on the Robert Walter 'Bob ' Storr (ON 1938) Scholarship.
Rohen reflects on his journey at Newington and plans for the future. Read more
Joan Meats Pipe / Organ Scholarship
The Joan Meats Pipe Organ Scholarship is open to boys entering the College in Years 7, 9 and 11 and is awarded every second year.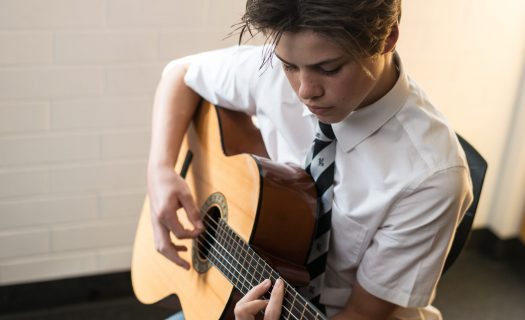 Selection Criteria
First consideration is given to boys who have shown outstanding musical achievement or potential on the pipe organ and perform well in the Scholarship Selection Test
Boys who show exceptional ability on the piano and wish to move onto playing a pipe organ may be considered
Boys must audition for this Scholarship and should perform at least two contrasting works
In addition to the full or part-remission of academic tuition fees, the Joan Meats Pipe Organ Scholarship may include music tuition subsidies for organ studies.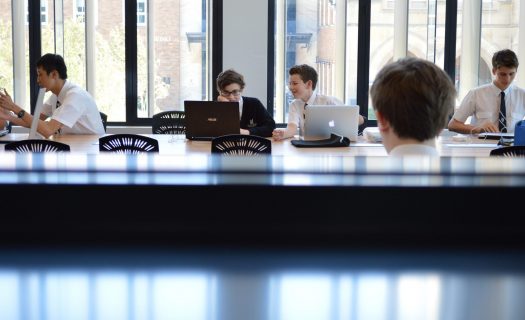 Make a Gift today
To find out more about making a Gift or to find out more information please contact the Office of Community and Development:
development@newington.nsw.edu.au
(02) 9568 9338