ICT for Learning
We see technology used to enrich the classroom – enabling boys to create, connect, organise and personalise their learning.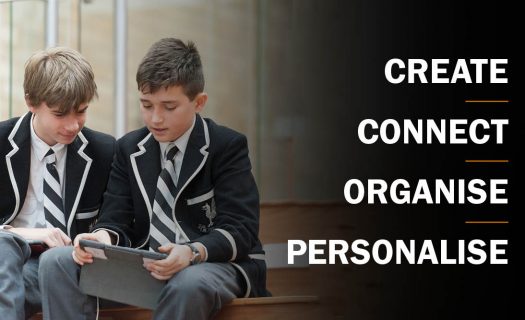 What role does ICT play at Newington?
At Newington College we believe that technology plays an integral role in helping students learn. Increasingly our use of technology is across all learning areas.
Informed in part by the work of Dr. Ruben Peutendura (SAMR) and his contemporaries including Punya Mishra and Matthew J. Koehler (TPACK), this work sees the value of technology not just in 'substituting' for more traditional forms – say, a laptop replacing pen and paper – but rather to augment, modify and even redefine learning activities, making possible forms of engagement, interaction and growth.
Visit the Newington ICT Blog to get an up-to-the minute look at iPads and BYOD learning at Newington.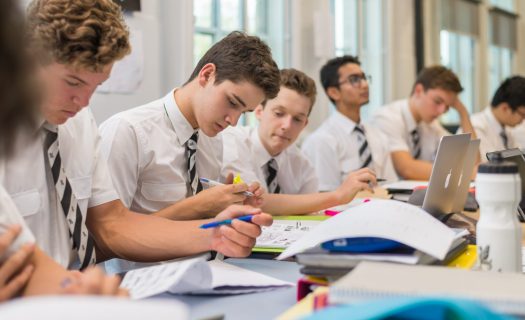 Creating
Student as independent learner, empowered by technology
Constructivist approaches
Mobile (incl. video) learning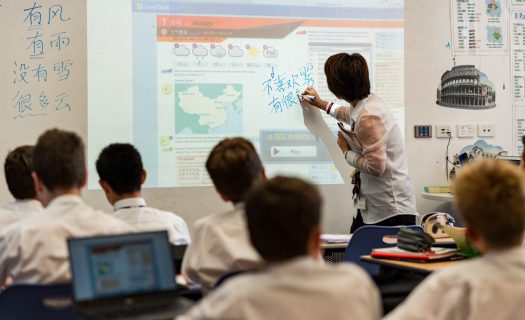 Connecting
Student as collaborative learner
Authentic sharing outside the College
Effective research skills
Ethical and informed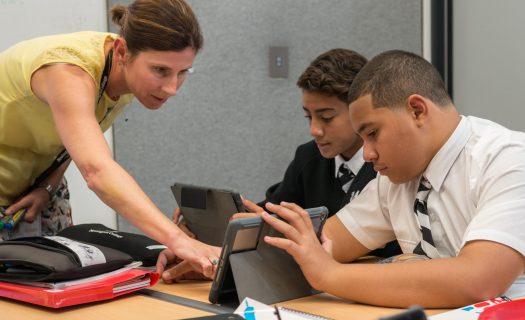 Organising
Individual file/resource organisation, note taking and revision
Reflective/portfolio approaches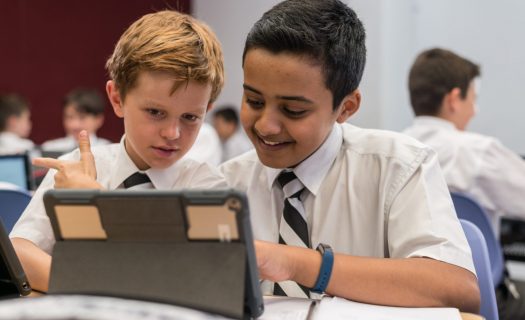 Personalising
Student as reflective learner
Effective & responsible user of personal and mobile technologies
Mitigating the 'adverse' impacts of technology
Technology's contribution to society, to our relationships, and to our personal lives, has certainly not been only positive. We see the negative impacts in our lives in terms of:
Time management – wasted time, always
Information overload – wading through the vast quantities of largely unfiltered resources
Online identity – young (and older) people making poor choices online
Harmful and age-inappropriate behaviours – bullying, sexting, access to pornography, and more.
At Newington our Well-being programs incorporate 'Digital Citizenship' in age-appropriate ways from Kindergarten to Year 12.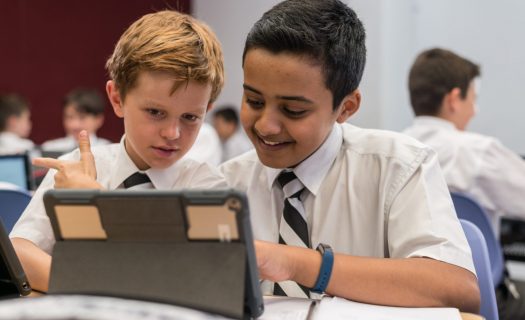 Resources
Learn more about the use of technology of classrooms and keep up to date with the latest debates and conversation pieces on ICT in schools.