Jack Heath
Renowned children's and young adult fiction writer, Jack Heath, is this year's Community Guest Speaker.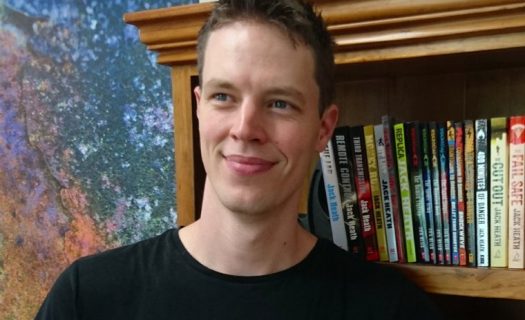 Biography
Jack Heath is an Australian children's and young adult writer. His works include: The Lab, Money Run, Remote Control, Hit List, Third Transmission, Replica, The Cut Out and The Fail Safe. As well as popular young adult fiction, Jack has also released a series of short stories for reluctant readers, 300 Minutes of Danger and 400 Minutes of Danger.
He is inspired by all things about books – reading, writing, analysing, exploring – and is an accomplished tutor and creative writing educator. He also runs a highly successful Youtube channel which features a series of "Writing Challenges" set to inspire and challenge novice authors.
Jack's works have been nominated for a number of awards including: Kids Own Australian Literature Award (KOALA), Young Australians Best Book Award (YABBA) and the Aurealis Awards.