Co-Curricular
Confirm your son's choices for sport and music through the online forms below.
Whether a boy's interest is more sporting, creative or cultural, Newington College aims to involve all Year 7 students.
Newington College prides itself on offering a vast array of activities for our boys to try over the course of their first year in secondary school.  Whether their passions are more sporting, creative or cultural, Newington College aims to involve all Year 7 students.
Our Co-curricular program is full of opportunities for enjoyment, challenge and success – all of which help build the boys' confidence. We hope you will encourage your son/ward to experience what is on offer in our Co-curricular Program so that he can develop his interests and skills, explore previously untried sports or activities and perhaps even discover a natural talent.
We are already planning for the boys' arrival in 2018 and firstly, need you to confirm your son/ward's choices for sport and music through the online forms below.
We look forward to his enthusiastic participation.
To find out more about co-curricular opportunities at Newington, visit the Newington College Website here.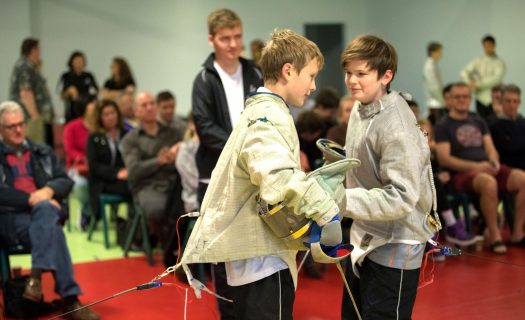 Trials and Training
Every Year 7 student starts his Co-Curricular journey at Newington with a clean slate.  While evidence of past experience/expertise is taken into consideration, every boy is given a fair and equal chance to demonstrate skills in sports trials and creative arts auditions. We also take the time to review the boys' development throughout the year and make changes based on these outcomes.
Sport Training
Tuesday afternoon training takes place within the timetable from 1:25 PM to 3:20 PM
An additional session will take place from 3:20 PM to 4:45 PM on Friday afternoon
Activities
Some of the additional co-curricular activities that are available for the boys in Year 7 are:
Registration dates for the above activities will be communicated to the boys in the first few weeks of Term 1 and details regarding meeting times will be posted on the Co-curricular pages in SPACES.
Some, such as the FED Cup Debating Competition, begin in the first weeks of Term 1, while Art Club will start later in Term 1 once the boys have settled.
Boys can email staff for more information.
Co-curricular Commitments
Before you submit your son's Co-curricular choices, please take a moment to read the letter below from the Head of Stanmore, Mr David Roberts about the boys' co-curricular commitments.
It is important to understand the College's expectations prior to making your final commitment to Newington and what will be the next very busy six years of secondary education.
Dear Parents,
We look forward to welcoming your sons into the Senior School of Newington College.
As you will be aware, Newington College has a very full and demanding co-curricular program. The valuable bonds that form between the boys at Newington grow in the classroom and also through the many shared experiences in the co-curricular program. The College works very hard to ensure that your son will be exposed to quality coaching and instruction across the broad range programs that are available.
To assist you with your planning I would ask that you consider all the activities that your son currently participates in and how they will be managed when you factor the extra demands that Newington places on its students. For many the additional travel and longer days can be very challenging and the academic program must at all times be a priority. There will no doubt also be times when conversations about the number of activities your son commits to within the School will need to be discussed with your son's Mentor or Head of House.
When considering enrolling your son in programs outside of the College the following should be noted:
Where there is a clash the Newington commitment must take priority.
Every boy is required to prioritise his commitment to Newington College sport and his Newington teams above all other external commitments.
Before you submit your son's sport choices you will be asked to confirm that you have read this information and accept these terms.
Mr David Roberts
Deputy Headmaster / Head of Stanmore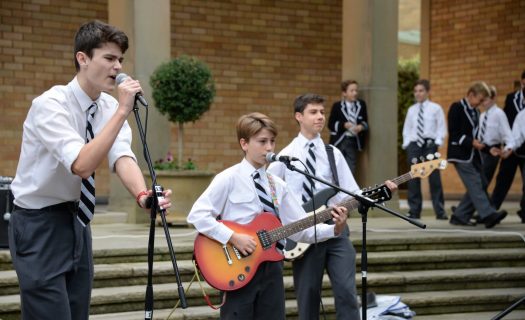 Expressions of Interest for Music
Students wishing to be involved in co-curricular music in 2018 must fill out this form.