Parents & Friends Association
There are many opportunities to become involved with the school, beginning right from the start of your son's journey here.
Welcome
As President of the Newington College Parents & Friends (P&F), I'm delighted to welcome you and your family. There are many opportunities to become involved with the school, beginning right from the start of your son's journey here.
Your P&F offers a parent's perspective on the whole experience. And importantly we offer a ready-made community to be part of. Three words sum up what the college's P&F is all about:
Connection
Community support
Communication
Supporting boys on their journey through college underpins our vision of a stronger community through a connected community. The P&F provides opportunities for parent/guardians/friends to connect with each other and the school. Our efforts contribute to improvements in the facilities and resources for our boys. We also provide a parent perspective on school life to the school executive, enabling a collective parent voice to be heard.
Here's a taste of what we do.
Second hand clothing store
Second hand book exchange – Online, second hand book exchange
Sponsoring a lecture series featuring well-known speakers, as well as the Literature and the Science/Technology/Engineering/Maths (STEM) festivals.
Activities at the school's annual community day Back to Newington Day
Popular networking groups, including NEW Women, Creative Arts Association and a range of Sports support groups, form part of the P&F. You can choose to join any of these groups.
Mr David Sanders
P&F President

Important Dates
EVENT
DETAILS
DATE
WHEN
WHERE
Morning tea with new parents and guardians. Hosted by NEW Women Association
Pop in for a cuppa or a coffee after dropping off your son for his Experience Year 7 Day. We'll be there to break the ice, introduce you to new families at the school and help you make contact with new parents from your area. We can also explain where the second hand uniform shop is located at Concordia and answer any questions we can as parents.
Friday 8 Dec
2017
8:30 – 10:00 AM
Old Chapel
Headmaster's Welcome to New Parents – Hosted by Newington and P&F Association
Relax with new parents in an informal
atmosphere while meeting senior staff and P&F executive and support groups.
Tuesday 6 Feb
2018
6:30 PM
Space Frame
NEW Women Year 7 Mother/Son dinner. Hosted by NEW Women
Not to be missed – be escorted by your son (wearing his new blazer uniform!) to a special dinner. An annual event offering mothers the chance to meet each other and the boys who will share your son's college life
TBA
TBA
TBA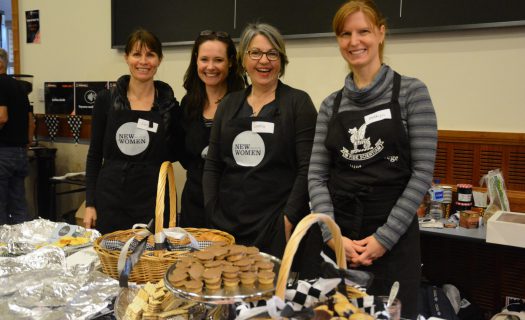 Morning Tea with New Parents & Guardians
The Newington College P&F Association warmly invites you to the 2018 New Parents Morning Tea in the Old Chapel.
When: 8:30 AM Friday 8 December 2017
Venue: Old Chapel (Located next to the Drama Centre in the top carpark entrance on Stanmore Road)
** The School uniform shop and Second hand uniform shop will be open during the course of the Morning Tea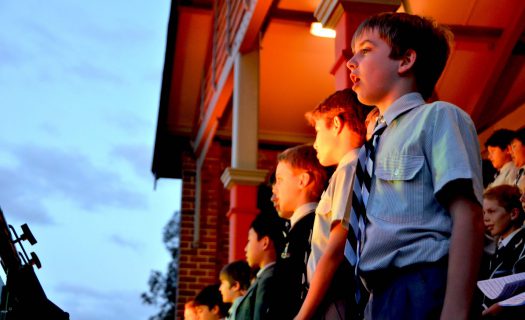 Questions?
Your P&F connects you to a fantastic community made up of parents, guardians and friends of Newington College. If you are feeling a little overwhelmed at the moment, remember we've been there. Come along to the 8 December morning tea and talk to us. Bus and train transport, uniforms, SPACES, Saturday sport, keeping on top of it all as parents – we'll share our knowledge with you.
Prefer to ask questions by phone/email? Once you have access to SPACES, you can find all the contact details for our executives there or contact:
P&F@newington.nsw.edu.au