Textbooks and Stationery
Boys in Year 7 will no longer use hard copies of textbooks but instead will access e-books via their iPad.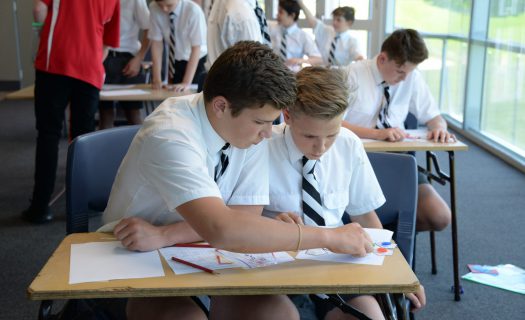 Textbooks
As we continue to look to use emerging technologies to complement our teaching and learning programs there are a number of elements of the 'traditional' classroom that no longer exist. Boys in Year 7 no longer use hard copies of textbooks and instead access e-books via their iPad.
Why Online Textbooks?
There are a number of reasons for choosing to use e-books.
E-books are searchable
E-books link directly to an online dictionary
Students can add notes, bookmarks or highlight sections of text as they would on a hard copy
Students and teachers can share annotations inside e-books in real time
Fonts in e-books can be resized to suit individual readers
Some e-books contain not only text and images but also links to audio, video and further rich content. The different ways that a student can interact with an e-book cater for the many different learning styles of our boys
Mobility – boys study six different subjects per day. Imagine having to carry six different textbooks to school each and every day
Boys will no longer lose their textbooks!
As far as supplementary material goes, the boys' libraries are as big as their memory space
E-books are generally cheaper than hard copies
In an age where we want to educate boys to be 'global citizens', to be aware of the wider community and their role in it, any change that decreases the amount of paper being used is a positive one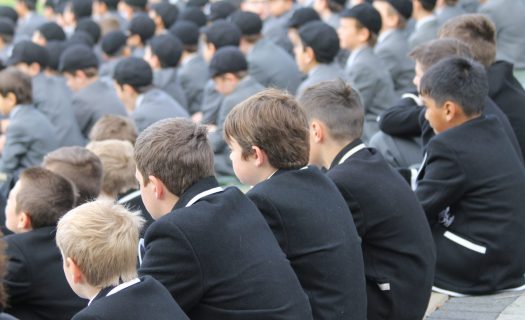 LearningField
In 2018 the College will be working with LearningField – an initiative from the Copyright Agency supported by Australia's leading educational publishers.
Teachers will be able to access the best support material for their class from a range of publishers, using numerous textbooks. Boys will no longer be confined to using only one textbook per subject. They will access the chosen content via an app on their iPad. Via a single sign-on the boys will have access to their e-books everywhere – in the classroom, on the train or standing in line at the bus stop.
Hence Year 7 boys will no longer be asked to purchase textbooks. Rather the first fee invoice of the year will contain a textbook levy that will cover the cost of their e-books. It is estimated that the cost of this levy will be approx. $400.
This is just one way in which the College is seeking to mitigate the disconnect between the way that students have been traditionally taught in schools and the way our boys socialise and interact outside the confines of the classroom.
Stationery
While our boys all use laptops or iPads, traditional media is still used in all our classrooms. Boys will need to have a range of stationery items to work with across all their subjects. We have combined with OfficeMax suppliers to provide an online stationery ordering service.
To purchase your son's stationery pack:
There is no obligation for parents to use this service. You may purchase more than or some of the items required. Simply amend the quantity as you go.