Year 7 Camp
The Year 7 Camp has proved for many years to be one of the most successful features of our Year 7 Transition Program.
About Camp
All boys in Year 7 will spend Monday 22 January to Wednesday 24 January 2018 at an "Orientation Camp". The boys will be accompanied by the Head of Year 7 (Ms Colleen Scalone), Assistant Head of Year 7 (Ms Jess Christian) and Year 7 Mentors.
There are great benefits to the camp, which has been held each year since 1973. The boys get a chance to make friends and to get to know the Year 7 staff in a relaxed setting before facing the challenge of beginning high school. Our mentors also get an opportunity to know each of the boys and to set in motion our Wellbeing framework to ensure the boys feel supported every step of the way throughout the year.
In order to attend the camp, all families must submit the following: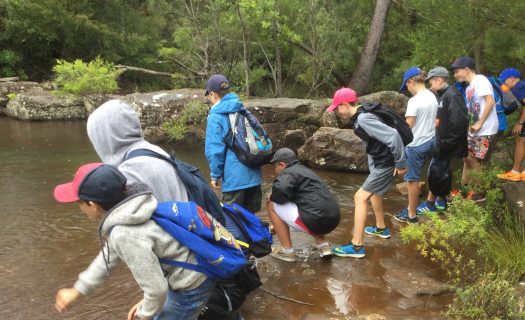 Important Information
Camp Location
Sydney Academy of Sport and Recreation in Narrabeen
Time of Departure
Bus departure from Stanmore:  9:00 AM on Monday 22 January, 2018. Students must be at school by 8:30 AM.
Neat casual clothes should be worn. School uniform is not required.
Time of Return
Buses are expected to return to school at approximately 3:30 PM on Wednesday 24 January, 2018. Boys will be supervised until they are met by their parents, and will be dismissed from Johnson Oval.
What to Bring
Pen or Pencil
Notebook
Morning tea and a bottle of water
Cost
$340 including meals, transport and activities.
The cost will be added to your first school fees account issued early in 2018. PLEASE DO NOT SEND CHEQUE OR CASH.
Contact numbers
Telephone facilities are available but calls should be kept to a minimum.
In an emergency contact Ms Colleen Scalone Head of Year 7 via Newington Reception on 9568 9333.
Sign up for Year 7 Camp
This form must be submitted no later than Monday, 6 November.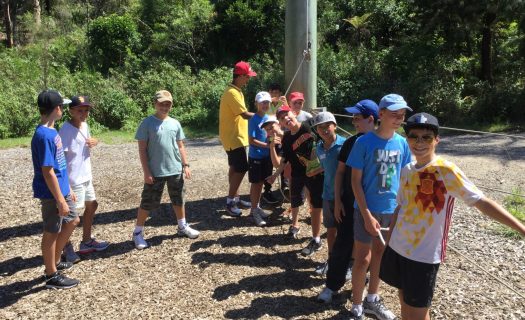 A few thoughts on camp
Going away on camp can be both an exciting and daunting prospect for students. For some boys this will be one of the longest periods of time they have ever spent away from family. When you talk with your son about the camp please emphasise that this is an opportunity to meet people, have fun and learn a lot about school before starting. In particular, boys will get to know their Mentor and Head of Year. It is also an opportunity to develop independence.
Unfortunately, a small number of boys will experience homesickness or anxiety while on camp. Please advise your son that if he feels upset for any reason he should talk to Ms Scalone. Where a student feels extremely homesick he may wish to contact home by telephone to gain additional reassurance. Normally, after receiving some encouragement, homesickness passes and the boy can return to having fun and getting to know the people with whom he will share the year ahead. In the many years of these camps at Newington, students have managed to overcome these feelings and make the most of their time.
To assist us and to help your son manage this issue if it arises, please advise him to:
Let us know if he is feeling homesick
Keep himself busy and let us know if he feels a bit lost
Maybe contact home but try to keep this to a call in the evening
Remember he is not alone, others are probably going through the same kinds of experiences
The time will pass quickly and he will be home before long
In our experience it is best not to mention the possibility of cutting the camp experience short. Although in an emotional moment a student may feel that this is the only solution, these feelings invariably pass. If a boy were to leave camp for reasons of homesickness it would certainly be a great loss for his transition into high school. From past experience it is in your son's best interests to remain at camp.
If you are concerned about your son's level of anxiety you may wish to contact a staff member, as outlined above under "Contact Numbers".