Our Past – The Legacy for Australians Today
Event postponed
Our Past – The Legacy for Australians Today with David Hunt has been postponed due to current guidelines on social distancing that aim to reduce the spread of coronavirus (COVID-19).
We hope to reschedule this event and will be in touch to confirm a new date.
Thank you for your understanding.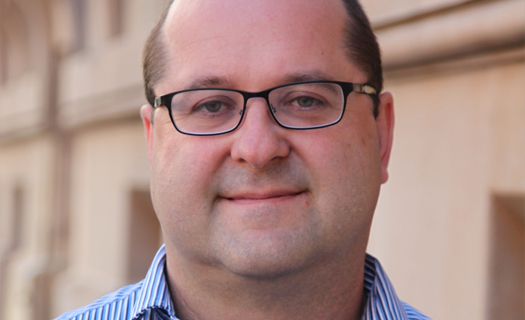 David Hunt
Australians have a complex relationship with their history – a history that is misreported, misremembered and misrepresented. Why have we ignored, forgotten or selectively reconstructed our past? And what are the consequences for Australians today?
David Hunt is an Australian history communicator and satirist. His first book, Girt: The Unauthorised History of Australia, won the 2014 Indie (Independent Booksellers) Award for non-fiction book of the year. The sequel, True Girt, was shortlisted for Audiobook of the Year at the 2017 Australian Book Industry Awards and the 2017 Russell Prize for Humour Writing. David spoke on Australians' relationship with their past at TEDx Sydney 2017, hosted the ABC Radio Australian history podcast Rum, Rebels & Ratbags, writes and narrates the Defining Moments in Australian History animated video series for the National Museum of Australia, and presented the History Channel's Aussie Inventions That Changed The World. He also writes children's picture books.
WHEN: Date TBC
WHERE: Old Boys Lecture Theatre, Newington College
COST: Free
CONTACT: Newington College Reception on 02 9568 9333 or contact@newington.nsw.edu.au to reserve your place.