Refugee Week Event: Living with Uncertainty – What we can learn from refugees
With Naomi Steer, Director of Australia for UNHCR and Rosemary Kariuki, Advocate for migrant and refugee women and Australian of the Year Local Hero, 2021
WHEN: Wednesday 22 June 2022, 6.30pm
WHERE: Old Boys Lecture Theatre, Newington College
COST: Free
BOOKINGS: via Eventbrite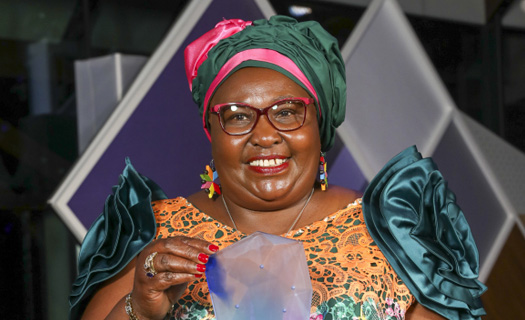 Rosemary Kariuki (Advocate for migrant and refugee women)
Rosemary Kariuki is the multicultural community liaison officer for the Parramatta Police. She specialises in helping migrants who are facing domestic violence, language barriers and financial distress.
Fleeing Kenya alone in 1999 to escape family abuse and tribal clashes, her early years in Australia were terribly lonely. Her experience helped Rosemary recognise that isolation is a huge issue for many migrant women. Many aren't used to going out alone, have no transport and speak little or no English. So Rosemary devised ways to help women leave their house and meet women in similar circumstances.
In partnership with the African Women's Group, she helped start the African Women's Dinner Dance. Now in its 14th year, more than 400 women attend the annual event. She also started the African Village Market – a program to help migrants and refugees start their own businesses – which ran for four years.
Rosemary's warmth, courage and kindness inspire all who meet her. Her work was the subject of the documentary 'Rosemary's Way'.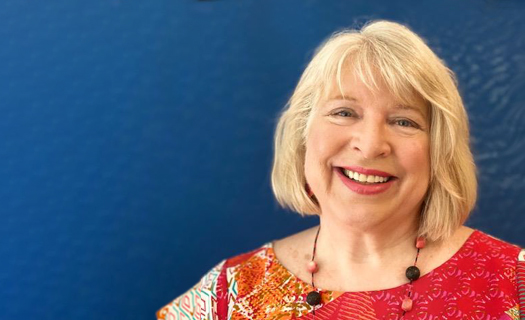 Naomi Steer (Director of UNHCR Australia)
Naomi is the founding National Director of Australia for UNHCR established in 2000, which raises funds for the international humanitarian programs of the United Nations Refugee Agency. From a small start-up of one person, Naomi has helped grow A4UNHCR from one of the top ten private sector contributors to UNHCR globally ahead of many governments and foundations. Its mission is to provide a better future for the world's 70.8 million displaced people by funding emergency relief like food, water, shelter and longer term support such as education and livelihoods. With over 80% of all refugees women and children this is a key focus for A4UNHCR's support.
In her role Naomi has travelled to many refugee situations and conflict zones including Afghanistan, Sri Lanka, East Timor, Chad, Somalia and the DRC to report back on UNHCR's operations and to tell the stories of the many refugees and displaced people she meets. She is currently Co-Chair of UNHCR's Global Partnership Council.
Naomi is a former diplomat with the Department of Foreign Affairs and Trade with postings to the United Nations in New York and India. She has held a number of senior leadership positions in the trade union movement including with the Media Arts and Entertainment Alliance and Unions NSW. She helped set up the first Superannuation fund for Actors – JEST and has continued her involvement in superannuation as a Trustee Director over many years. Since 2012 Naomi has been a Trustee and Board member of Aware Super.
She has a BA (Hons – Political Science) and an LLB from the UNSW, is a graduate of the Harvard University Executive program and has a MSc in Security, Conflict and Development Studies from Leicester University .