Events
Over three days, the Newington College LitFest will feature a wide range of engaging events to celebrate the written and spoken word.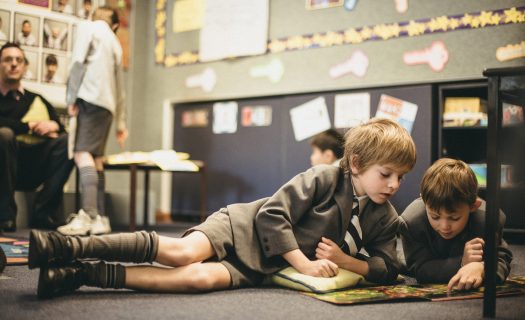 Find an event at your Campus
LitFest is a happening across all three campuses with events running from Wednesday, 8th May 2019 to Friday, 10th May 2019. Find out what's happening at each of the campuses: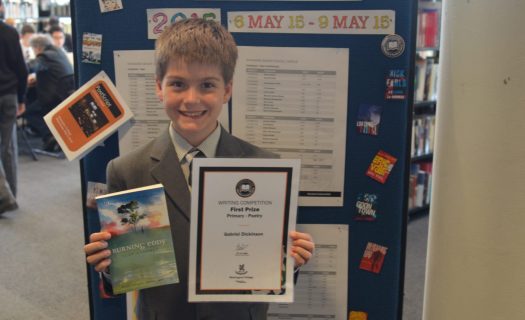 Writing and Design Competitions
All Students are invited to compete in the Newington College LitFest Writing Competition. Winners will be announced during LitFest.
Winners will be given the unique opportunity to workshop their pieces with some of the professional authors visiting Newington for the Festival.
 • Year 5 to 6 Winner: Oliver Phommavanh
 • Year 7 to 8 Winner: Susanne Gervay
 • Year 9 to 10 Winner: Kirsty Eagar
 • Year 11 to 12 Winner: Liam Pieper
 • LitFest Bookmark Design Winner: Matthew Lin
These short story pieces will also be shortlisted for publication in the 2019 edition of New Enigma, Newington's own annual celebration of some of the most outstanding poetry, artwork and prose from our very own students.
The winning design for the bookmark competition will have his design professionally printed and distributed to all visitors and presenters during LitFest.
Please refer to Newington: Spaces for further details on the Writing Competition.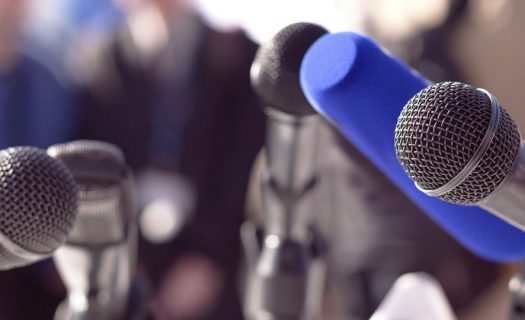 Panel: Ethics, Democracy and Journalism
In an era of so-called fake news, where world leaders malign the media and Facebook can determine election outcomes, is journalism still the lauded Fourth Estate? Featuring a distinguished panel of four of Australia's most experienced journalists – Greg Bearup, Angus Grigg, David Marr, and Lisa Murray – and emceed by Lisa Upton, the question about what it means to be a journalist when time, competition and commercial considerations mean the very nature of truth will be explored.
Spelling Bee
One of the most popular events of the Newington College LitFest is the Spelling Bee. Top spellers in Years 5 – 6 from Wyvern will compete. (Pictured: Richard Harland and Wyvern students, LitFest 2015)
Book Parade
To celebrate all things literature and storytelling, the boys at Wyvern Prepatory House participate in a colourful and memorable parade showcasing their favourite characters, stories, and authors. (Pictured: Wyvern Students, LitFest 2017)
Author Workshops
Our esteemed guests work with our Wyvern, Lindfield and Stanmore students and spark in them a life-long love of literature and reading, as well as inspiring a brand new generation of writers and storytellers. (Pictured: Scot Gardner and Year 9 Students in the DC Drama Theatre, LitFest 2017)
Theatre Productions
In previous LitFests, some of our author's works and stories have been brought to life through professional performances. (Pictured: Susanne Gervay and Monkey Baa, LitFest 2015)
Classroom Tutorials
Our authors spend time with the students in their classrooms, showcasing the craft of storytelling, exploring themes, and discussing plotting and writing. (Pictured: Chris McDonald, LitFest 2017)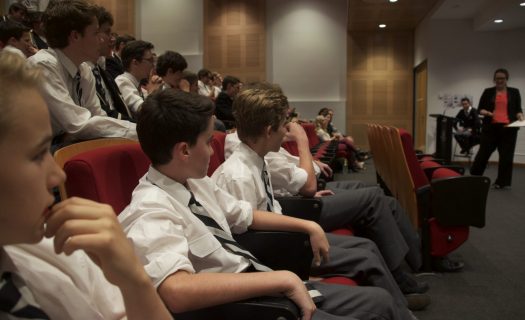 Theatresports
Theatresports is a popular co-curricular Drama activity at Newington and the LitFest provides an opportunity for a theatrical battle of epic proportions…all made up on the spot and never to be repeated! Teams will battle it out over two lunch time sessions playing a series of improvised games in an effort to be crowned champions.