Newington College Strategic Plan
Newington College Strategic Plan 2015 - 2018 : Discover what's possible
Mr Michael Parker joined Newington as the College's 19th Headmaster in 2019. The decision was made to extend the life of the Strategic Plan to the end of 2019 to allow Mr Parker time to familiarise himself thoroughly with the College.

The Strategic Plan (2015–2018) used the highly successful previous Strategic Plan (2010– 2014) as a base. As a result, the new Strategic Plan did not need to create a revolution. The College has an existing happy and productive environment that fosters creativity, innovation and effort. Our successes, using a variety of quantitative and qualitative measures, highlight a wonderful learning environment. Yet given the speed of change and the dynamic nature of schools, we all felt it important to continue to provide a published and fully accountable blueprint for our short to medium term priorities for Newington College.
The process of review began in August 2013 with a blank sheet of paper. All of our community stakeholders were invited to make submissions. They included staff, College Council, parents, boys and Old Boys of the College. Over 15 open meetings were held with staff covering various broad themes. The development of the Strategic Plan was a standing agenda item with the College Council at all of our meetings. Drafts were developed and distributed to all, and active feedback was sought. Two drafts were provided to parents, boys and Old Boys for feedback. The website proved to be a good vehicle for such feedback. In the end over 20 drafts were produced as ideas, development and fine tuning took place.
Staff signed off on matters by late June 2014. The College Council signed off on matters after their August 2014 retreat.
As with all strategic plans the actual process of developing the document proved to be exceptionally valuable. It is acknowledged that strategic plans do need to provide some in-built flexibility given the likelihood of many changes of circumstances. Our constant quest to "prove and improve" requires such flexibility.
The Strategic Plan (2015–2018) is to be called 'Discover what's possible' and builds upon the firm foundations laid by the pioneers of the College and the highly successful plan for the prior period of 2010–2014. While building on these foundations, we must also remain restless. Restless in the sense of constantly wanting to do better; doing better tomorrow what we did today. The clear intention of the 2015–2018 Strategic Plan is to do just that.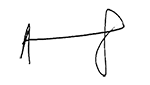 Tony McDonald (ON 1976)
Chairman
JULY 2014