Holiday Camps
NewSPORT Holiday Camps offers a number of camps options both sports specific and multi sport, supervised by Newington Sports Department staff.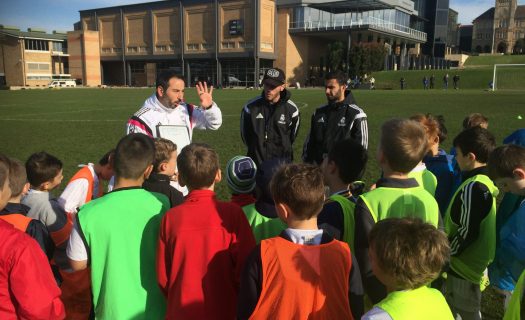 Sport Specific Camps
NewSPORT has developed partnership arrangements with state, national, international sporting associations and professional teams across various sports.
We are excited to offer specific training camps for:
Basketball
Football
Rugby
Cricket
Tennis
Water Polo
MultiSport Development
Developing character, building friendships and staying healthy both physically and mentally.
Our Multi Sports Camps deliver kids an active, inclusive and confidence building educational experience and provide a great school holiday option for working parents. Participants move through a circuit of team sports competitions, skill development activities and modified games.
The program focuses on:
developing fundamental skills across various team sports
maximising participation
fostering teamwork
building every participant's confidence
The type and order of coaching strategies, drills, games and activities are varied to ensure player engagement, enjoyment and satisfaction.
Participants get the opportunity to work with a fully accredited and enthusiastic coaching staff.
Lindfield skills clinics
At our Lindfield campus, we also offer skills clinics after school (3.15pm to 4.15pm) in basketball, football and multi-sport activities.
For more information, email newsport@newington.nsw.edu.au