Swim School
NewSPORT runs a fully accredited Swim School at the Stanmore campus swimming pool. All swimmers are welcome! The NewSPORT Swim School is open to everyone.
Swim School Program
Our holistic approach allows swimmers to learn at their own pace, building their confidence, and love of water while learning to swim with good technique. Every lesson incorporates water safety components to instil a healthy respect for being in and around water.
We offer classes for:
Preschool children from 3 years of age (children must be fully toilet trained)

School-age children from non-swimmers through to Senior Squads
Our small classes ensure lots of swim time to practice good technique.
All of our dedicated swimming instructors and coaches are qualified and registered with Austswim or Swim Australia.
The NewSPORT Swim School is an Austswim and Swim Australia registered Learn to Swim provider.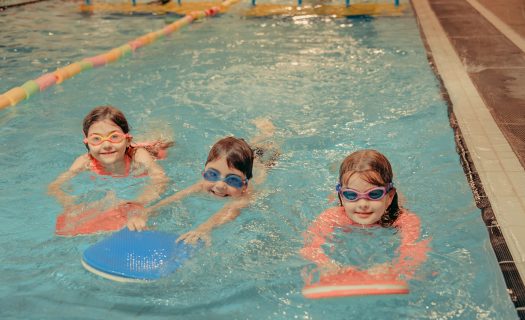 Holiday intensive program
Holiday intensives are a fantastic way to fast-track your child's swimming skills. Get a head start on Term 2 swimming with our week-long program these School Holidays.
April school holiday dates
Tuesday 3 October – Friday 6 October
Sessions commence from 7.30am.
To register and book holiday intensives, please click here.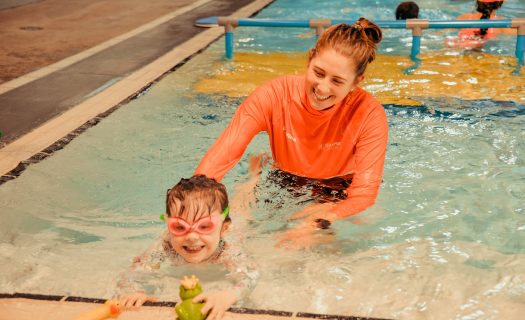 Classes and Payment
We run a term based Learn to Swim program on weekday afternoons at our Stanmore Campus. We also offer holiday intensive lessons during the term breaks.
Cost – Learn to Swim
$26.50 per standard lesson
$265 paid in advance for a 10-week term
Discounts available for extra lessons or multiple lessons in one family.
Our online booking system allows you to manage your bookings, make payments, organise make up lessons and much more. Click here to login to your account or view the customer portal FAQ guide here.