Swim Squad
Learn more about our Squad programs.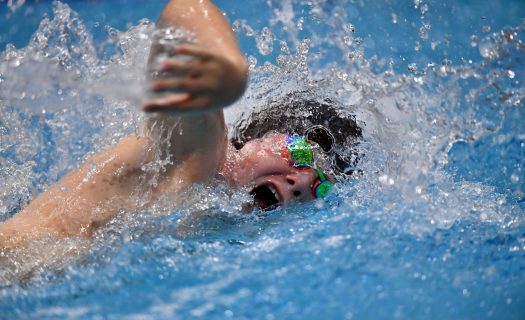 NewSPORT Swim Squad
From the start of Term 2, 2019 Newington's Swim Squad structure, operating within the NewSPORT Swim School will undergo some changes as part of our evolution.
With the appointment of Jared Goldthorpe as Head Swim Coach and the continued success of our swimming pathways, starting with our Learn to Swim members and transitioning through Junior Development classes, we believe the changes we are making will further enhance all aspects of our swimming program for both casual and competitive swimmers.
The changes will see a simplification of our current squad structure, with each squad having specific qualification criteria and training outcomes designed by our Head Swim Coach. The new structure will also be more aligned to our Newington Swim Team.
Following the transition will we move towards the establishment of a Newington College Swim Club. No final determination or timeframe has been made at this stage. The Swim Club will provide our squad members the opportunity to test themselves in a competitive environment.
Squad Structure
Our squad structure will accommodate two separate pathways, both focused on the progressive development of our swimmer's technical skills and overall fitness levels.
1. Competitive Squads (National Pathway) – swimmers wishing to develop as a competitive swimmer:
Swimmers aiming to compete in external meets (from small local meets through to State and National Championships)
There will be a strong focus on competition and race skills, teamwork, nutrition, dryland (gym) work, and other technical aspects of swimming
2. Non-competitive Squads (Fitness) – swimmers wishing to develop their overall health and fitness or who swim for fun:
Each swimmer will be exposed to all the technical aspects of the sport

There will be less focus on the areas of competitive swimming and racing
Newington College Students
Current members of the Newington College Swim Team will have free access to our competitive squad training sessions during Term 4, 2019. Free access to squads is for Term 1 and Term 4 in the calendar year for which the student is selected in the swim team. E.G. – students in the 2019 Newington College Swim Team will have free access to squad training in Term 4 2019. Students selected in the 2020 Swim Team will have free access to squads in Term 1, 2020 and Term 4 2020.
The Newington College Swim Team is selected based on results achieved by boys participating in the Newington Age Swimming Championships which is held in Term 1 (early February) each year.
Students wishing to take part in non-competitive squad training sessions will have free access throughout the year.
The NewSPORT Swim Squad program is designed to accommodate students who have chosen swimming as their priority sport, whilst also catering for students who focus on other sports but wish to participate in swimming (competitively or non-competitively).
Our Approach
We are moving towards a more targeted approach to our coaching with groups of swimmers and staff working together to achieve common goals.
Some flexibility will be provided during a transition period in Term 2 while swimmers and their families adapt to the new schedule.
A new timetable will be released prior to the end of Term with further information regarding squad criteria and pricing.
Ryan Moar
Director of Aquatics
    
Mark Richmond 
Commercial Manager – Sport
 
 
 
Jared Goldthorpe
Head Coach – Swimming
 
 Josephine Brown 
NewSPORT Swim School Coordinator