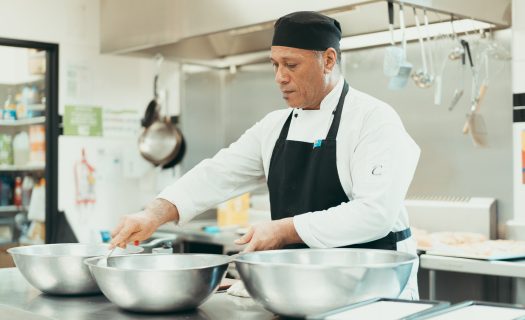 Meals
All meals at the College are provided by Chartwells Catering who provide quality meals that cater to dietary requirements along with preferences, allergies and religious restrictions as well as fulfill the recommended nutritional value needed for growing teenage boys.
All boys are required to have meals, unless prior permission has been granted and they are expected to be in the dining room at designated hours for breakfast, dinner and supper.
Breakfast is available in the dining room at Edmund Webb until 7:45am and then available in the school cafeteria until 8:25am each morning.
Morning tea and lunch are available at the main school cafeteria.
Dinner is served at 5:30pm at Edmund Webb.
A light supper may be obtained after prep.
Boarding Mentors attend all meals in the dining room to make sure that the boys are eating their meals.
It is important that parents give the Head of Boarding 24 hours notice for Leave to avoid food going to waste.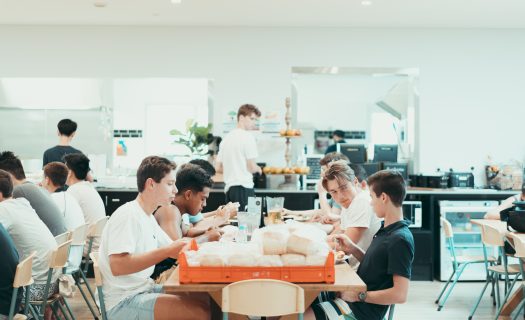 Dining Rooms
There are two dining halls that the boarders use. The Boarders' Dining Room in Edmund Webb House and the Boarders' Cafeteria on the main campus. The menu is placed on the notice boards but please remember these are subject to change based on the availability of some food items.