The Boarding Family
The Edmund Webb Family is made up of Boarding staff, their families and the boys.
Home away from Home
At Edmund Webb, the Boarding Family becomes the boy's city family.
Four academic staff members live in the Boarding House with their families.
The Master-on-Duty is the main point of contact when parents are wanting to speak to someone about their son
The boarders are a tight knit group of boys who offer support to each other. They are often found enjoying a game of Cricket or Rugby in the nearby Wyvern Preparatory sports grounds or trekking down to Enmore for a late afternoon gelato.
Community, Wellbeing and Safety
Providing an environment where our boys are safe and their wellbeing is looked after is our utmost priority at the Boarding House. As a Boarding House, our duty of care extends beyond the school day and beyond the school grounds; therefore, we have specific procedures for Request of Leave, Hosting and Supervision.
Meet our Staff
The Boarding House Staff is made up of teachers and their families giving the Boarding House a wonderful feeling of belonging and care.
Meet the Head of Boarding
In January 2018 Newington College welcomed a new Head of Boarding, Mr Nathanael Coull.
Meet the Boarders
Hear about what it's like living at the Edmund Webb Boarding House from the boys.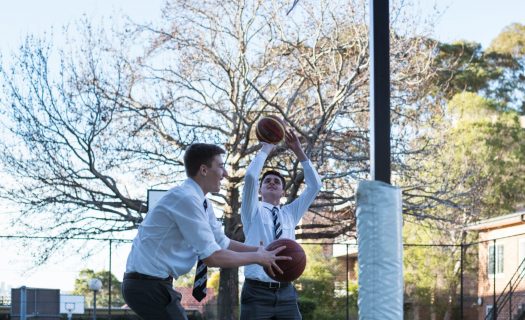 Enrol to Board
For all boarding admissions enquiries please contact the Admissions Department.