Coaching Directors
Coaching Directors at Newington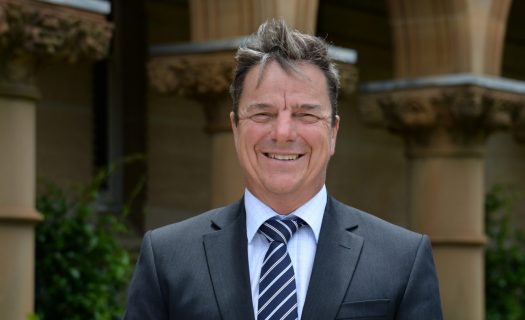 Director of Athletics - Mr Mark Dickens
Directors of Athletics, Mark Dickens has a wealth of experience behind him, having been involved in AAGPS Athletics for nine years.
Mark is aiming this season to provide quality coaches who will encourage the boys to strive for their personal best.
"Our aim is for boys to be consistent with their training and focus on the process which will lead to the outcome", said Mr Dickens.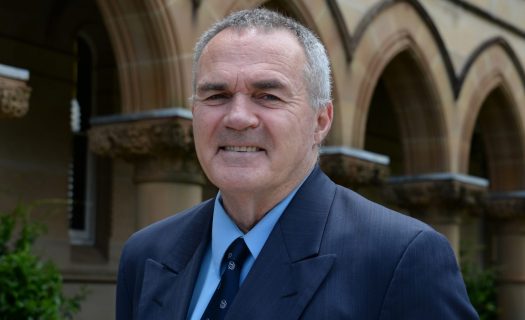 Director of Basketball - Mr Rex Nottage
'Coach' is responsible for the Basketball program from Years 3 to 12 and has been the head coach of the Newington 1sts since 2005. Coach Nottage has been a basketball coach for over 38 years and has spent time as NSW Director of Coaching, NSW ITC Coach, NBL Coach and Coach for NSW State and Australian teams. He is accredited with a NCAS Level 3, FIBA Masters coaching Licence and gained his Master of Education post graduate degree.
During Coach's time at Newington he has amassed a 567 – 119 win/loss record, which has included 4 State Championships, 6 Champion Independent Schools of NSW titles, 7 GPS titles, 3 Raschke Cup victories and has medal 10 of the last 12 years at the Australian School Championships. During his tenure 21 boys have gone on to further education/basketball opportunities with USA colleges. Coach Nottage is also a pilot who flies regularly.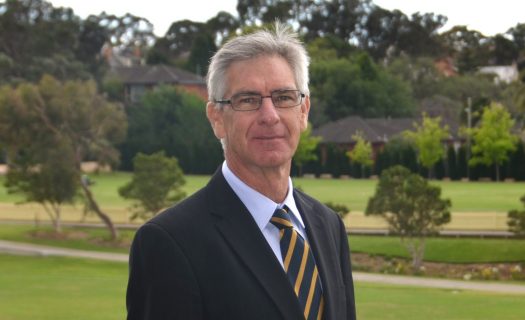 Director of Cricket - Mr Ross Turner
Ross Turner was appointed as Director of Cricket, Mentor and Teacher in the PDHPE department 2013. Ross has been involved in cricket at international, national and state levels in senior administrative and coaching for a decade-and-a-half. In his role with Cricket Australia he set up the Centre of Excellence in Brisbane and co-ordinated the national talent program.
Ross works with teams of dedicated ground staff and skilled coaches to provide a positive experience for all cricketers at the College.
Newington's cricket program provides tremendous opportunities for students to build values and skills through regular inter-school fixtures, tours and specialist training programs.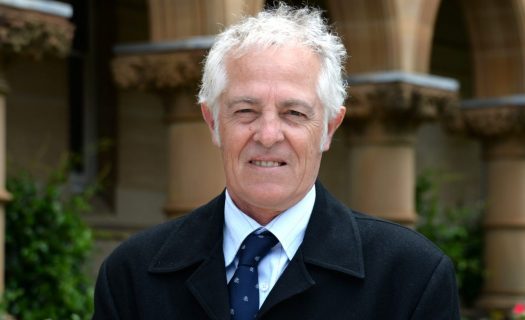 Director of Cross Country and Snowsports - Symon Astley
Symon is an Old Newingtonian, having finished at Newington in 1979. During his time as a student, he was Captain of Athletics, competed in Cross Country and was Senior Athletics Champion after winning the 1500m AAGPS race.
After leaving school, Symon taught skiing for many years, attained his Level 4 Ski Coaching Certificate and developed a passion for Human Movement and Bio-mechanics.
Symon is also a keen triathlete and triathlon coach. He is currently studying for his Level 2, Elite Certificate in Triathlon Coaching.
Symon returned to Newington in 2016 to be the Director of Cross Country and Snowsports.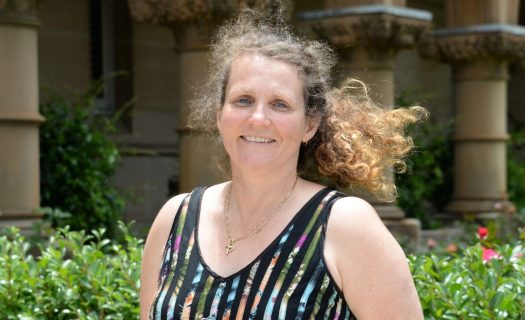 Director of Fencing - Ms Karen Lak
Karen joined the Fencing team in 2015 as a team manager and has been a member of the Mathematics Department since 2006.
She aims to encourage boys of all abilities to "have a go" and build the skills and attributes of well-rounded Newington men through sport. Karen directed the girls Touch Football team at her previous school.
Karen has a 17 year Service medal with St John Ambulance and is a Member of the Order of St John. She uses these skills to train Newington Challenge students in First Aid.
Karen became Director of Fencing in 2016, and is ably assisted by Antonio Signorello (NSW Fencing Head Coach), Alex Andre (NSW Fencing assistant coach) and the other coaches.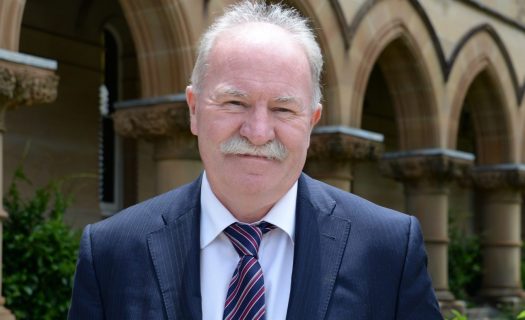 Director of Football - Mr Brian Mccarthy
Having supported the Manager of the Irish National Football team, Brian Kerr for more than 15 years, Brian comes to Newington College with a wealth of knowledge as Director of Football.
Brian himself played football at school and university level in Cork, Ireland. He holds the highest-rated coaching award – UEFA "A". He has successfully managed clubs and representative teams to National ( three times ) and Regional success, and has coached many players to representative level in English and Scottish professional clubs. On top of this, he has been a teacher for 22 years specialising in Mathematics, History and Philosophy and Religious Studies.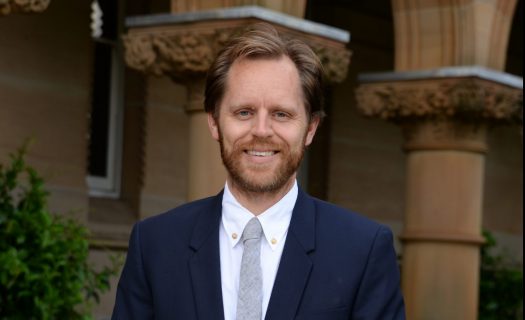 Director of NewFit - Mr Alex Fisher
Alex Fisher began as Director of NewFit in 2016, and has been involved with the sport since its inception at Newington some years before. He has pushed to develop NewFit into a challenging sport option for students and worked to build a team mentality within the group with leadership responsibilities for senior students. To recognise this NewFit is now included as a full sporting commitment for Year 12 boys. Alex works closely with the staff at Camperdown Fitness to create challenging routines for students.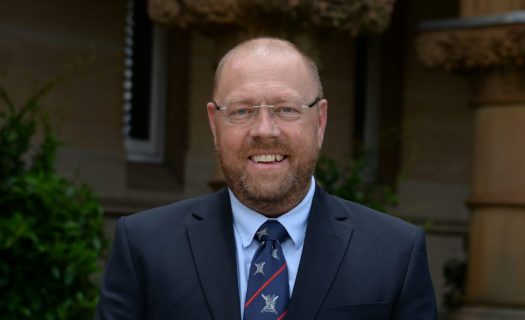 Director of Rifle Shooting - Mr Rob Tredinnick
Rob is an Old Newingtonian, having completed Year 12 in 1982. He returned to the College in 2003 teaching Mathematics.
Rob has been involved in many co-curricular activities at Newington. As well as coaching rugby he was the coordinator of the GPS fours, coaching the first and second IV's for many years. Rob is also very active in the Cadet Unit and is the current 2IC and Training Officer. He is a qualified scuba instructor and runs courses for the boys in Year 10.
In the summer of 2010 Rob changed sports from rowing to rifle shooting, coaching small bore. With Newington re-entering the large bore GPS competition in 2012 the sport at the college has continued to grow. The boys are now able to shoot larger calibre as well as experience some of the best facilities for shooting in the country.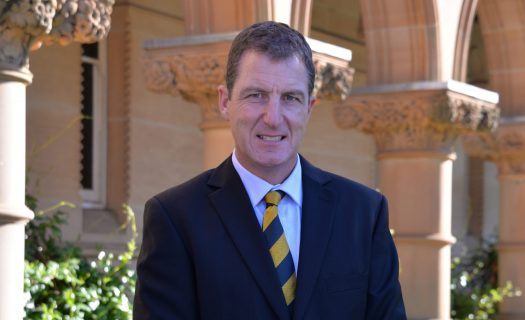 Director of Rowing - Mr Richard Roach
Richard has been involved in Rowing for over 30 years as a competitor, coach and administrator. Richard represented NSW and Australia in Rowing on a number of occasions in the 1990's and after retiring took up administration and coaching across a number of sports. Immediately prior to joining Newington, Richard was the Director of Rowing with the successful Kinross Wolaroi School Rowing program and was the Financial Controller of Australian Canoeing Limited.
Richard adopts a bottom-up approach to developing rowers with a strong focus on the beginner rowers. Richard is involved with coaching at every level of the rowing program, from the beginners through to the 1st VIII, ensuring that each rower is given the same opportunity to improve. He has streamlined the operational and logistical aspects of the rowing program to maximise the experience and performance of the rowers.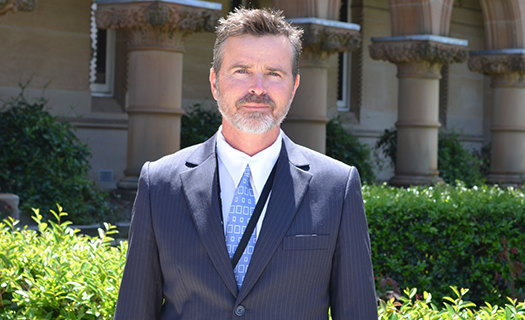 Director of Tennis - Mr Chris Steel
Chris guides the tennis program for students in Year 3 through to Year 12. Chris moved into the Director role in 2018 after previously being the head coach of the Newington 1sts for the past two years. Having coached tennis for over 25 years Chris has spent time as NSW State Coach, NSW Institute of Sport Coach and most recently as boys coach at the National Academy – Sydney. Chris has coached 31 national champions, as well as title holders of 20 international events (ITF's). Chris was also previously the Director of the Pat Cash International Tennis Academy on the Gold Coast for five years working with full-time players who represented at Grand Slam, Junior Davis Cup, Junior Fed Cup and Junior Grand Slam levels.
During his first two seasons at Newington, Chris has lead the GPS first's team to runner-up and winner of the AAGPS shield along with winning the NSW All Schools Teams Championships. During his tenure, each GPS Captain has gone on to undertake NCAA college scholarships in the USA.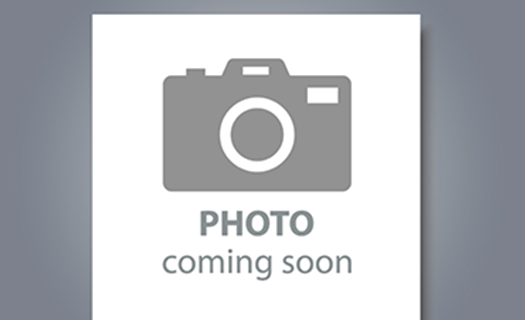 Director of Rugby - Mr Lachlan Fear
Lachlan joins the Sport and PDHPE departments having enjoyed a long family history at the School. Since departing Newington in 1994 as a student, he has held careers in carpentry, physiotherapy, professional rugby coaching and teaching. He brings with him a strong passion for both the College and the game of Rugby, in particular, the use of Rugby as a tool to develop character.
Lachlan holds Bachelor degrees in Sport Science (ACU), Applied Science – Physiotherapy (USyd) and Teaching (CSU). His extensive rugby career includes, as a player, representing Australia in the U19 and U21 age groups for two years each. He was awarded a scholarship with the Australian Institute of Sport, played 1st grade rugby for Northern Suburbs after his early years at Eastern Suburbs and was a member of the NSW Waratahs extended playing squad. Despite injury ending his playing career at an early age, Lachlan continued his involvement with Rugby in the coaching environment as Director of Rugby for the Eastern Suburbs Rugby Club, Gordon Rugby Club and most recently Sydney Grammar School. He has held numerous age group representative coaching positions, was an assistant coach for the inaugural ARC champions (Central Coast Rays) and represented at board level at the Warringah Rugby Club, AAGPS Rugby and NSW Schools Rugby.
As an advisory coach to the premiership-winning 2010 1st XV, Lachlan returns to Newington with fond memories and a strong desire to lead a successful Rugby program based on culture, community and performance.
Lachlan is married with two sons, his wife is an elite level Triathlete, having represented Australia at all distances at the World Cup stage highlighted with a 5th position in the Hawaiian Ironman World Titles.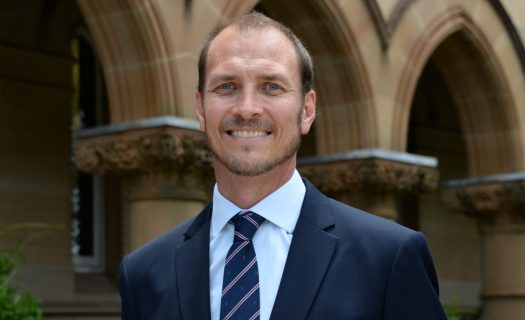 Director of Swimming / Waterpolo - Mr Ryan Moar
Ryan Moar, Director of Aquatics, has previously held posts at the Australian Institute of Sport, New South Wales Institute of Sport and Water Polo Australia as an elite water polo coach. As an assistant coach for the Aussie Stingers Women's Water Polo Team at both the Beijing and London Olympics Ryan was part of two medal winning squads.
Ryan has extensive experience in swim coaching, pool lifeguarding and learn to swim instructing and played professional water polo during his sporting career. Ryan enjoys working in the swimming pool at the College as it involves contact with students from K – 12.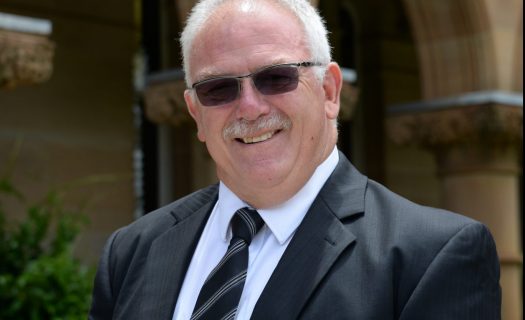 Director of Table Tennis - Mr Jock Canning
Jock's passion for table tennis goes back to his early adolescence when he was a Junior Ranked Table Tennis Player for NSW. His coaching expertise is wide ranging and he holds coaching credentials in Basketball, Cricket, Squash, Rugby, Rugby Refereeing and Rowing. He has been instrumental in the popularity of our tabletennis program and setting up our 15 table training facility in the Concordia Centre.
Jock has taught Mathematics at Newington for over 30 years – in 1980 he was nick named "Jock" by his 6th form due to his background in sport, physical fitness and self-defence. As a Captain in the Australian Army Cadet Corp, he earned his Service Medal, and was the outdoor education specialist in Abseiling and Climbing in the Newington College Cadet Unit.
His personal mantra "To Be the Best Person He Can Possibly Be" is inspired by his mother and it is this that inspires him in coaching his students to achieve their personal best.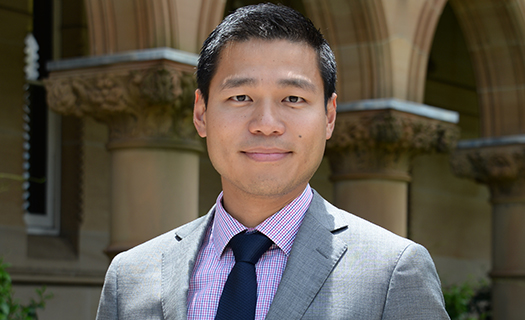 Director of Volleyball - Mr Michael Ha
At the commencement of the 2016 Volleyball season Mr Michael Ha took over the role of Director of Volleyball. Him and his family moved to Newington from Melbourne where he pioneered the boys Volleyball program at his previous school, taking the school to the Australian Volleyball Schools Cup.
A keen sportsman, Michael teaches Physical Education, Information Technology, and Mathematics. Michael and his team of coaches will provide an environment where boys can learn to play a game that will see them able to play at a social or a competitive level.