Snowsports
Boys of any age can compete in Snowsports at Newington
Newington Snowsports Program
The program includes the following events:
Snowboard GS – Snowboarding on a downhill slalom slope.
Snowboard Cross – Snowboarding through a course with jumps, turns and berms.
Alpine Downhill – Skiing on a downhill slalom slope.
Skier Cross – Skiing through a course with jump, turns and berms
Moguls – A difficult discipline involving navigating a course with a series of bumps followed by a jump.
Cross Country – A fast-growing event involving cross-country skiing over a flat course.
Training and Competition
The boys involved in the Snowsports program have two options in regard to training;
Take advantage of the training programs run via Interschools on the days and weeks prior to the competition.
Register their interest to attend the annual trip to the In2Ski centre in Alexandria for training on an indoor slope.
Competition begins with the annual Sydney Interschools Championships which take place on the third week of the winter holidays at either Perisher or Thredbo. Boys travel down and stay with their families and then report to the staff on the mountain who will help marshal them for their respective events.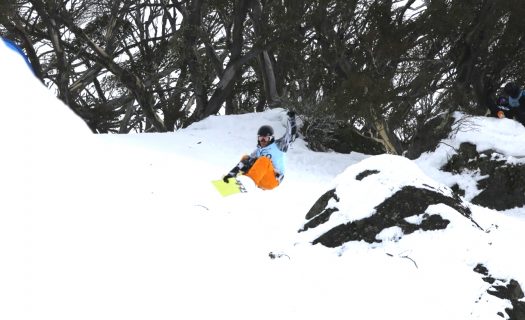 Congratulations
In 2016, after representing at the NSW Interschools Snowsports Championships alongside fellow Newington boys Flynn Gannon, Vincent de Souza and Toby Phillips, Year 9 Max Inglis and Year 8 Sam Martin qualified for the National Snowsports Championships in September.