Rifle Shooting
Newington re-entered the AAGPS large bore competition in 2012
Newington Rifle Shooting Program
2012 saw Newington re-enter the AAGPS large bore competition for the first time since the early 1970s. Large bore shooting uses 308 rifles and competition distances are 300 and 600 metres. The AAGPS competition consists of three team competitions with eight shooters in a team. The winning school has the highest combined total from the three competitions.
Training and Competition
The AAGPS competitions are held in the first week of Term 3.
In order to prepare for the competition, Newington shooters first learn the basics of shooting using small bore rifles in the College's 20 metre rifle range. Once a student has passed their safety examinations and received their shooting permit from the NSW Police, they have the opportunity to try large bore shooting. Training for large bore shooting consists of laser and dry firing practice during the week and on Saturdays, shooting at the ANZAC rifle range at Malabar.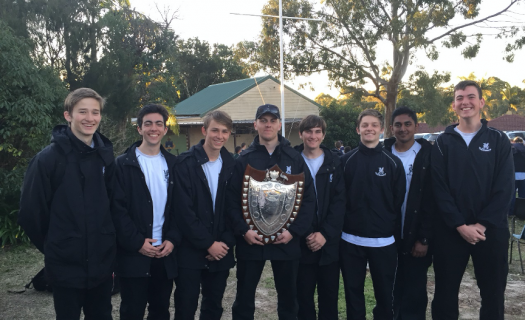 2019 Season
In 2019, the large bore season began with our camp in the April holidays, with the boys relishing the challenge of competing for spots in the Firsts or Seconds team.
There was tight competition at The GPS Firsts with Newington winning the NRA Shield on the second range, and bringing home a close second at the end of the day. The GPS Seconds competition was also close with Newington finishing third.
At the conclusion of the GPS competition the Combined GPS team was announced with Newington accounting for 3 of the 12 shooters. Congratulations to Lewis Dickson (who also finished 2nd overall), Nicholas Malakonakis, and Krishen Thevarajah.