Rifle Shooting
Newington re-entered the AAGPS largebore competition in 2012
Newington Rifle Shooting Program
2012 saw Newington re-enter the AAGPS largebore competition for the first time since the early 1970s. Largebore shooting uses 308 rifles and competition distances are 300, 500 and 600 metres. The AAGPS competition consists of three team competitions with eight shooters in a team. The winning school has the highest combined total from the three competitions.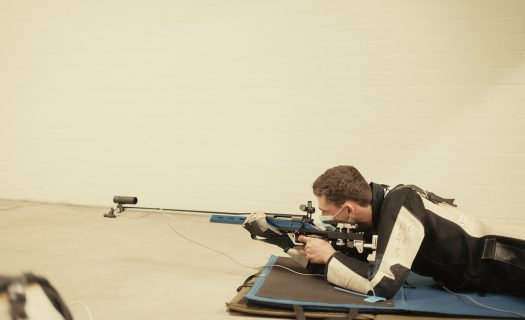 Training and Competition
The AAGPS competitions are held in the first week of Term 3.
In order to prepare for the competition, Newington shooters first learn the basics of shooting using smallbore rifles in the College's 20 metre rifle range. Once a student has passed their safety examinations and received their shooting permit from the NSW Firearms, they have the opportunity to try largebore shooting. Training for largebore shooting consists of laser and dry firing practice during the week. On Saturdays, live fire shooting at the ANZAC rifle range, Malabar.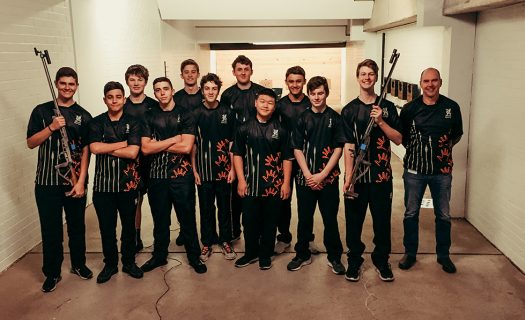 2021 Season
After thinking that nothing could disrupt our shooting season more than COVID-19 did in 2020, it was back again this year.
The largebore season began well with a very new and inexperienced squad of 17 boys. Only one of the boys, our captain, had shot in the AAGPS competition previously. This did not deter the rest of the squad as all positions were up for grabs in the GPS 1sts or GPS 2nds team. Our April shooting camp went ahead as usual with the boys getting their first taste of shooting the big guns out at Malabar. Training at school was a combination of smallbore live fire, or SCATT on the simulators. Training was going well throughout Term 2 and our July camp and subsequent AAGPS competition were all planned.
All the planning in the world was not going to stop COVID-19. The lockdown of Greater Sydney during the holidays and Term 3 meant the end of the largebore season. This was a real shame for our Year 12 boys as it was their only, or last, opportunity to represent the College at GPS. Sebastian did a great job of keeping spirits high during this time. He, and many of the other Senior shooters, also gave their time to help the new smallbore shooters which was appreciated by myself and the rest of the coaching staff. The boys were presented with their Indigenous jerseys which they proudly wore.
The smallbore shooters were progressing well but certainly need more time behind the rifle to practise their skills. It will be a rapid learning curve for the shooters when we can finally resume normal training both at school and Malabar. It will be great to finally have an uninterrupted season of shooting.
Director of Rifle Shooting Mr R Tredinnick
Captain Sebastian Hailwood