Rifle Shooting
Newington re-entered the AAGPS large bore competition in 2012
Newington Rifle Shooting Program
2012 saw Newington re-enter the AAGPS large bore competition for the first time since the early 1970s. Large bore shooting uses 308 rifles and competition distances are 300 and 600 metres. The AAGPS competition consists of three team competitions with eight shooters in a team. The winning school has the highest combined total from the three competitions.
Training and Competition
The AAGPS competitions are held in the first week of Term 3.
In order to prepare for the competition, Newington shooters first learn the basics of shooting using small bore rifles in the College's 20 metre rifle range. Once a student has passed their safety examinations and received their shooting permit from the NSW Police, they have the opportunity to try large bore shooting. Training for large bore shooting consists of laser and dry firing practice during the week and on Saturdays, shooting at the ANZAC rifle range at Malabar.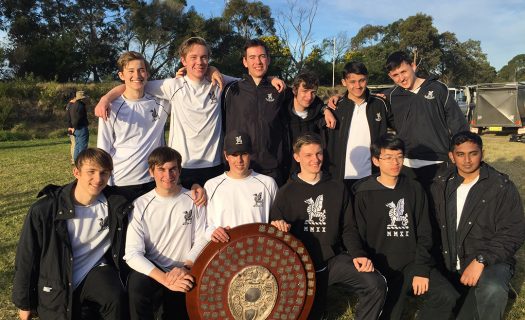 2020 Season
This year was certainly one for the record books. Like all sports, rifle shooting was challenged by the events of COVID-19. The summer season was drastically shortened but still allowed us enough time to get all boys to complete their Minors shooting permit. Congratulations to James Gestakovski who won the LT Geoffrey Dunster-Allen Shield for the highest score in smallbore shooting. I look forward to all the new shooters joining us next year for largebore shooting.
As restrictions slowly lifted we were able to run a shooting camp at Malabar in the last week of the July holidays. With numbers down from previous years, our squad did not have enough boys to field a seconds GPS team so competition amongst the boys was strong to secure the eight spots in the Firsts team.
On the final day of the competition, with the last trophy up for grabs the Newington shooters rallied to win the Buchanan Shield. This meant that our boys were second overall to Shore in the GPS competition. Congratulations to the captain, Will Morgan, and all the boys for a great result. Our best two shooters at GPS were Sam Martin finishing third, and Callum Griffin finishing sixth overall. Both these boys gained selection in the Combined GPS Shooting team.