Athletics
Athletics at Newington offers a range of events for boys of all skills and abilities.
Newington Athletics Program
We have an experienced group of coaches who work with the boys to help them achieve their personal best.
The Athletics program at Newington continues to grow in leaps and bounds. Our boys train both onsite and at various other venues close to the College. We have an experienced group of coaches who work with the boys to help them achieve their personal best.
Participation in Athletics is not compulsory for students but is open to all boys in Year 7 to 12. Boys who are invited to participate because of their results in fitness testing and others because of specific abilities in field events. The season culminates with the AAGPS Athletics Carnival which the whole school attends.
Track Events
Hurdles; 100m; 200m; 400m; 800m; 3000m; 4 x 100m relays; 4 x 400m relays
Field Events
Shot Put; Long Jump; High Jump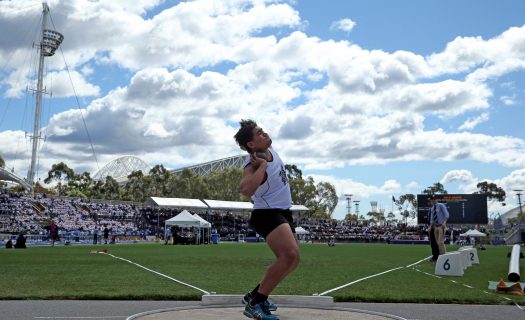 Training and Competition
The Newington team trains twice a week for each event and boys often attend training for multiple squads throughout the week. Competitions take place on Saturdays throughout the season.
Boys are encouraged to participate in external competitions such as the CIS Athletics Meet and the New South Wales All Schools Championships to supplement their competition experience. The AAGPS season culminates in the AAGPS Championships which occurs towards the end of Term 3.
There are three Divisions which boys compete in:
Junior
U13 and U14
Intermediate
U15 and U16
Open
U17 and Open
2019 Season
Our 2019 season was defined by participation. Across each training week we had approximately 140 boys attending on various days to improve their discipline.
This year the calendar allowed for a six-week season rather than a five-week season. Our first weekend involved some extended training, and this was followed by four invitational meets and the culmination of the AAGPS championships.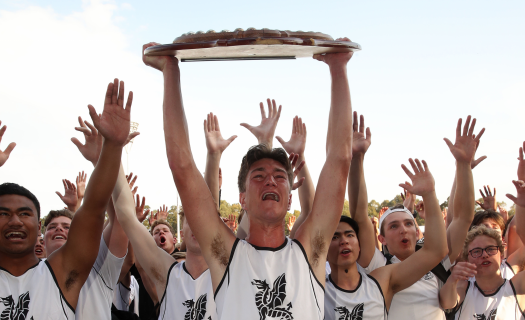 2019 AAGPS Athletics Championships
Junior Division
Our Junior team was bursting with enthusiasm. We had a large number of Year 7 students regularly attending training and enjoying the coaching provided. The boys mostly achieved PBs on the day and were willing to give it everything they had. The results were showing that Scots were well out in front with no chance of any schools beating them. In the end there were 40 points separating 2nd and 4th place, with Newington finishing in fourth place. While our energy and enthusiasm didn't result in a top three finish, we are well placed with this group moving forward.
Intermediate Division
Our Intermediate team approached their training and competition with great maturity and were diligent in managing any external commitments. Each boy worked hard for each other and aspired to be the best they could be on the day. The College also made a conscious decision to run several boys up in the Senior Division. Those boys who had the opportunity in light of this competed with real tenacity. Overall Newington finished sixth in this division. We have plenty of promise and a lot to look forward to.
Senior Division
From the very first event our Seniors were in the thick of the competition. Some unbelievable racing, throwing and jumping saw King's and Newington neck and neck leading into the final two races of the day − the 17s and Opens 4x100m relays. In the 17s our boys pulled off an incredible win, and our Senior boys did too! The 2019 Senior Athletics team were victorious following some inspirational, selfless and incredible performances from the squad. Their dedication to the program and commitment to their training resulted in something really special − a rare victory. Congratulations to the Year 12 boys who competed. You leave the College as champions.