Cricket
A summer sport with a rich tradition at Newington.
Newington Cricket Program
Cricket was one of the first sports played at the College, and while some things have changed since the Clydesdale drawn roller, the sport remains as popular as ever.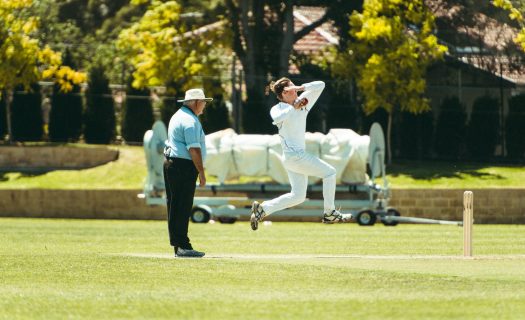 Training and Competition
Boys of all ages and skill levels are invited to play and learn how to play Cricket. Training takes places two afternoons a week and boys have access to excellent facilities including:
24 nets
Three ovals (six wickets)
All facilities available at the Taylor Sports Centre
Competition involves home and away fixtures against other AAGPS schools which are played on Saturdays during Term time. There are also opportunities to tour domestically and overseas.
Recent Successes
The 1st and 2nd XI achieved sound results in the 2016-2017 AAGPS competition.
Congratulations
Lawrence Neil-Smith, Captain of Cricket, was selected for the NSW Metro XI which competed in the Australian Under 19 Championship held in Adelaide in December. Lawrence, was second in the Championship bowling aggregate
Lawrence and Tom Whitnall were selected to represent the Combined GPS XI in the NSW Schoolboys Cricket Championship
Ned Barnet-Hepples, a member of the 2nd XI, has been selected in the Cricket NSW Under 16 Academy Program
Jack Callanan captained the 14A XI to a successful season winning the Stuart Jennings Trophy for Group 1 teams.
Angus Montrose led the 14B XI astutely to win the Stuart Jennings Trophy for Group 2 teams.