Cricket
A summer sport with a rich tradition at Newington.
Newington Cricket Program
A foundation sport at Newington, cricket aims to create an environment which engages boys in a game that is contemporary yet seeks to uphold traditional values.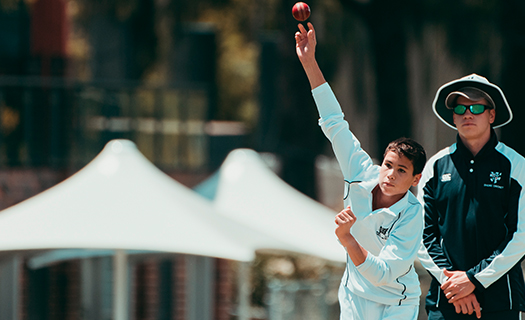 Training and Competition
Boys of all ages & skill levels are invited to learn how to play cricket in its various formats. In the Spring and Summer terms training is conducted twice per week with interschool matches on Saturdays.
Newington provides cricket facilities including:
5 turf wickets
15 synthetic nets
3 natural turf nets plus access to S&C amenities as part of the Taylor Sports Centre.
Regular [in-season] competition involves fixtures against other GPS and independent school on Saturdays. Cricket also provides opportunities to tour domestically &/or internationally.
Achievements
AAGPS XI – Ned Barnet Hepples
NSW 15 Years XI  [Australian 15 Years Cricket Championship] – Luke Callanan & Edson Whattam
NSW 15 Years All Schools Championship [Australian School Cricket Championship] – Luke Callanan & Edson Whattam
NSW State Cricket Challenge – Lachlan Bird & Nicholas O'Shea
Cricket NSW 14 Years Academy Squad – Carter Margetson
NSWPSSA XI – William Hardy