Basketball
Basketball at Newington sees boys of all ages competing at various levels with the opportunity to tour overseas.
Basketball Program
Every boy has the opportunity to play at a level that best suits his needs and aspirations.
AAGPS Basketball officially began in 1975 and Newington has had a proud history in the competition ever since.
The program is open to all levels of ability:
Representative divisions, 1sts, 2nds, 3rds and A and B teams
Participation divisions, 4ths to 12ths and Cs–Hs in the junior divisions.
Excellent facilities and training including:
Five basketball courts
Weights room for strength and conditioning training
25-metre indoor pool for recovery sessions
We have morning skills sessions that are open to any boy who wishes to work on his game.
Tours
The school also organises domestic and overseas tours for boys to travel and play against other schools to lift their game and learn new skills. In 2019, Newington Basketball went on a USA Tour which saw us compete in a series of friendlies against American High Schools in San Francisco, Seattle and Portland.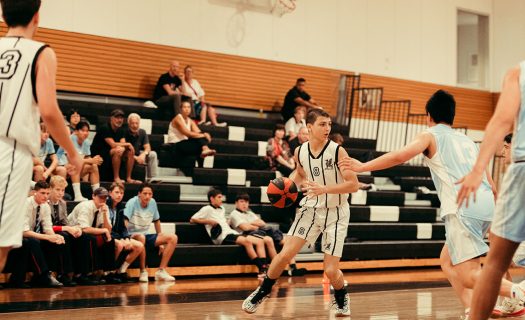 Training and Competition
Competition involves home and away fixtures against other AAGPS schools played on Saturdays during term. The AAGPS Competition culminates in a Championship which takes place at the end of the Summer Season.
Each year Newington participates in the National Schools Basketball Championships that are rotated throughout the country and we tour to the USA / China every two years.
2020/21 Season
The 2020/2021 basketball season turned out to be a special season in that we were able to maintain the integrity of the AAGPS competition in very uncertain times. With training and games proceeding as normal, the boys got to experience the ups and downs of competing with their mates on a weekly basis, gaining some normality in the process. Newington fielded 47 teams across all age groups this year with a combined 470 boys participating in the AAGPS competition. Wyvern and Lindfield also had strong participation in the IPSHA competition with 211 boys playing in a combined 23 teams.
Newington 1sts won the Raschke Cup and finished second in the GPS competition whilst the 2nds were runners up in the Newington Basketball Classic tournament and fifth in the GPS season proper. With the introduction of a three-tiered coaching structure this season, the program adapted remarkably well, which was reflected with a positive win/loss record across all age groups.
This year the best per forming age groups were the 16s, 15s and 14s. Newington had six teams go through the GPS season undefeated, with congratulations to the 16As, 15Ds, 15Gs, 15Is, 13 Orange and 13 Blue on their remarkable achievements.
At the beginning of the season, 34 of our coaches attended the Basketball Australia club coach course, which had a focus on a game approach to learning and running an efficient training session. These concepts coupled with our morning skill sessions, camps program and tournament play all assisted in making the 2020/2021 season successful.
Finally, to the boys and coaches who are the reason we have a season at all – thank you.
Director of Basketball Mr A Nottage
Sports Administrators Mr E Summers, Mr C Scardilli
Captain of Basketball Gabe Poidevin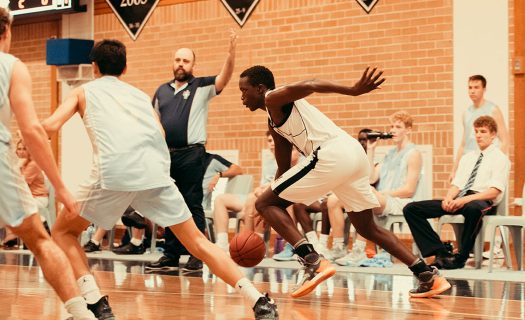 Individual Successes
Felix Booth Trophy for the most successful basketball team: 15Ds (coached by Mr C Maker and Mr C Corpus)
AAGPS 1sts: Angus Ole, Fletcher MacDonald, Wani Gwada, Gabe Poidevin
NSWCIS: Angus Ole, Fletcher MacDonald, Wani Gwada, Gabe Poidevin
NSW All Schools: Angus Ole, Fletcher MacDonald, Wani Gwada, Gabe Poidevin
NSW 20s team: Angus Ole, Fletcher MacDonald
NSW Metro 18s team: Christian Aukuso, Sam Lewis