Swimming
Often seen as an individual sport, there is great camaraderie amongst the Newington swim team both in training and competition.
Newington Swimming Program
At Newington every swimmer is a valued team member and is given the opportunity to perform.
Through dedication and hard work, Newington's swim team has gone from strength to strength.
Our swimmers have the privilege to train at our onsite, indoor, heated 25-metre pool that is made available to the AAGPS each year to host one of the two preliminary carnivals before boys compete in the three main carnivals at SOPAC.
Recent Successes
For the second consecutive year, the Newington 4 x 100m Medley Relay team has broken a GPS record in the first event of the 2019 GPS swimming calendar. The event is contested each year at the Sydney Boys High School Swimming Carnival at Des Renford Aquatic Centre in Maroubra. Lachlan Sheehy(Backstroke), Charles Dillon (Breaststroke), Christopher Mina (Butterfly) and Karl Kovarik (Freestyle) recorded a time of 4min 09.30sec.
Key Performances
Jason Hartill, the 2017 captain of swimming, won two senior swimming gold medals for the fastest times recorded in the 50m Backstroke and 50m Butterfly during the season.  Four of Newington's top swimmers broke a total of 13 records during Term 1.  Jack Rudkins (16 Years 100m Freestyle), Luca Polvere (17 Years Freestyle, Breaststroke and Butterfly), Christopher Mina (14 Years Butterfly) and Jason Hartill (17 Years Butterfly) all rewrote the AAGPS and Newington record books.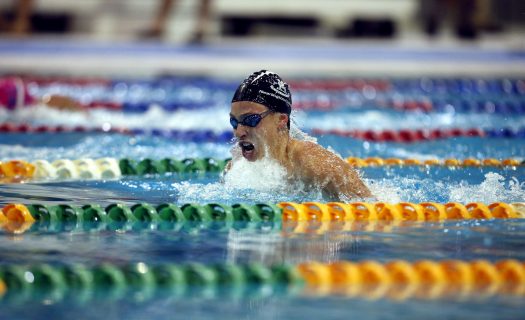 Winter Swim Club
Swim Club was introduced as a Winter sport option in 2016.
Swim Club gives students the opportunity to focus on improving their swimming ability regardless of their competency.
A combination of beginner, intermediate and advanced swimmers are coached by a number of staff with current, nationally recognised qualifications.
Boys are challenged to focus on improving stamina, fitness and technique during each training session.
All training sessions are conducted in Newington's own, onsite, indoor, heated, 25m swimming pool.
Three compulsory training sessions run from 7:00 AM – 8:00 AM on Monday and Wednesday mornings and from 7:00 AM – 9:00 AM on Saturday morning.  Swim Club is offered to students from Year 8 to Year 12.