Swimming
Often seen as an individual sport, there is great camaraderie amongst the Newington swim team both in training and competition.
Newington Swimming Program
At Newington every swimmer is a valued team member and is given the opportunity to perform.
At Newington every swimmer is a valued team member and is given the opportunity to perform. Through dedication and hard work, Newington's swim team has gone from strength to strength.
A school-based and community squad program along with our Swimming NSW affiliated club, Newington Swimming Club, ensures all of our students have the opportunity to train and compete at any level – from beginner to National.
Our swimmers have the privilege to train at our onsite, indoor, heated 25-metre pool. Recent and upcoming upgrades to the facility include new changing facilities and state of the art starting blocks. This makes our aquatic centre a great place to train.
Recent Successes
In 2021, 20 Newington students represented Newington and the AAGPS at the CIS Swimming Championships and 10 students went on to the NSW All Schools Championships. The following 7 boys also competed at the National Age Championships in April 2021: Thomas Oates, Christopher Mina, Lewis Saupin, Jackson McCleery, Ethan Payne, Sebastian King and Karl Kovarik.
Key Performances
In Term 1 2021 the Newington Senior Swim Team finished 1st in the race for the prized AAGPS Senior Premiership. Outstanding swims throughout the season by many members of the team helped accumulate enough points to overcome St Ignatius College and The Kings School in second and third place respectively.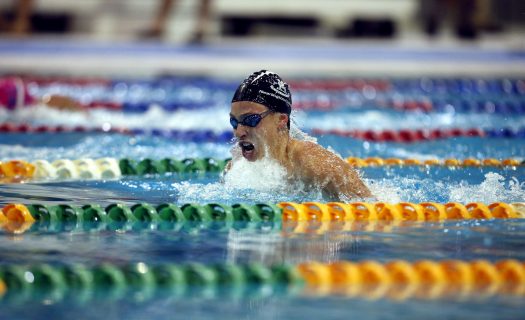 Newington Swimming Program
Swimming is offered as a sport option for competitive or non-competitive swimmers in both Summer and Winter seasons.
Students can focus more on swimming and set a seasonal or yearly plan with expert coaching and guidance from Head Coach, Mr Jared Goldthorpe.