AFL
AFL is the latest edition to the Newington College Winter Sports program
2020 AFL Tour to Melbourne – Expressions of interest
Expressions of interest are now open for the 2020 AFL Tour to Melbourne. Please indicate your intention by completing the form below.
Newington AFL Program
AFL at Newington is considered a recent edition to the Newington sports program, with three Year 5/6 teams entering the Independent School's Competition in 2016, a Year 9/10 team in 2017 and an Opens side in 2018 .However, the archives suggest that the first ever games of AFL were played back in the 1860's during the Headship of Mr. Metcalfe, long before Rugby and Football came into formation. Recent developments have been very strong with links to the NSW/ACT AFL and various local AFL clubs, with boys being represented at the academy level across all year groups. In 2020, Newington will have four senior teams, two Year 9/10 teams and two Open grade teams.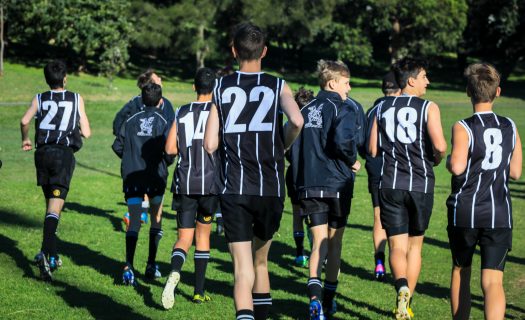 Training and Competition
Two on field sessions and one gym session per week.
Boys have access to the excellent facilities, including the pool, gym, physiotherapy and excellent training grounds.
With a limit on player numbers per age group, the level of competence is very strong across all age groups.
Coaching expertise includes CIS level coaches and assistance from level 3, 1st grade AFL coaches.
There is the opportunity to strive for representative level and interstate tours planned for the senior teams.
2019 Season
The 2019 season was the third successive year that Newington College fielded sides in the Independent Schools Competition. Newington's AFL program has expanded from one Senior team and two Junior teams back in 2017 to now four Senior and three Junior teams, an annual tour, an annual GPS Presidents XVIII vs CAS representative game and an increasing swell of players registering for the 2020 season.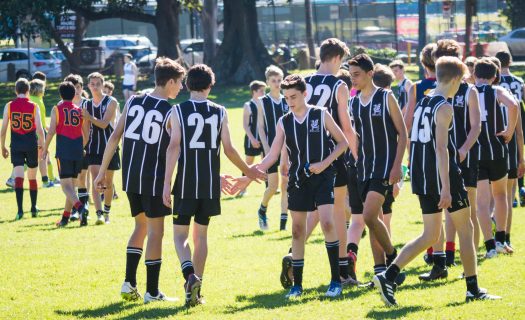 Program Aims
The AFL program aims to improve the competency and competitiveness through fun, consistent drills and development of 'game sense'
Build a strong and solid culture within the AFL program
Cultivate a strong sense of motivation and teamwork forms the crucial backbone to a culture of confidence and belief