NewFit
NewFit was introduced to Newington in 2011 as a sport designed to continually challenge, both physically and mentally, students of diverse athletic ability.
Our NewFit Program
NewFit is a bespoke program developed at Newington, designed to give greater choice and challenge to boys in their sports choices. It has been a popular option for a range of boys over recent years, from top athletes to those who want more confidence in the gym. In NewFit boys engage in challenging workouts that utilise resistance, cardiovascular and flexibility training to challenge metabolic pathways and increase physical capacities.
In NewFit there is a strong focus on character, resilience and building personal toughness for the gym and in life. Individual effort is encouraged and physical literacy is key in developing student fitness levels. Members of the NewFit group work hard against their own tracked targets, working in different tiers of complexity and resistance. On three occasions during the season boys compete against each other in our NewFit Games.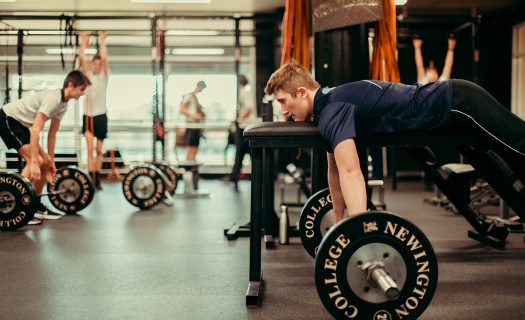 Choosing NewFIt
NewFit operates out of the school Weights Room and Gymnasiums. NewFit originally used external facilities, but as of 2021 we have exclusive access to the excellent facilities at the College when we are training. Under the supervision of teaching staff, boys are guided by professional strength and conditioning coaches.
Due to the nature of the sessions this sport is only an option for boys in Years 9 to 12. NewFit is offered at Newington year-round, however boys can only participate in NewFit for one season per year.
Boys of all fitness levels and experiences are involved; from top athletes honing their performance, to boys recovering from injury, and others that focus on setting a strong foundation for future fitness.